American flag mural at pizza shop vandalized, protested in small town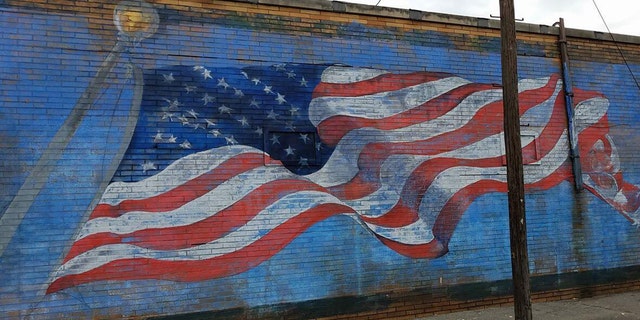 An American flag mural in a small town in New York was vandalized after several protesters started calling for a boycott, claiming it is a symbol of hate and oppression.
The town of New Paltz rallied together a few weeks ago to help raise funds and show support for the patriotic painting proposed by La Bella Pizza Bistro owner Maria Lisante to cover a rundown brick wall on the side of her building, which is across the street from an elementary school. Just days before the mural was completed, it was defaced.
Luitenant Robert Lucchesi told Fox News that police are still actively investigating the case after the graffiti allegedly appeared Monday night.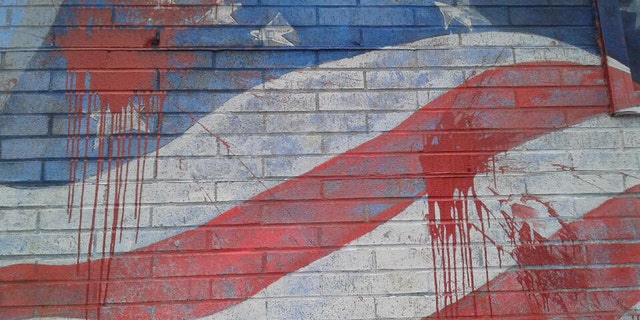 Joey Garcia, a New York state corrections officer and Army National Guard veteran who organized the rally to support the flag, told Fox News he believes the perpetrator is not only disrespecting the flag but the military and country as well.
"I'm saddened and disappointed," said Garcia. "It's one thing to disagree with something but it shouldn't mean that...you must destroy it. I feel bad for the artist who has put so much time and effort into this painting."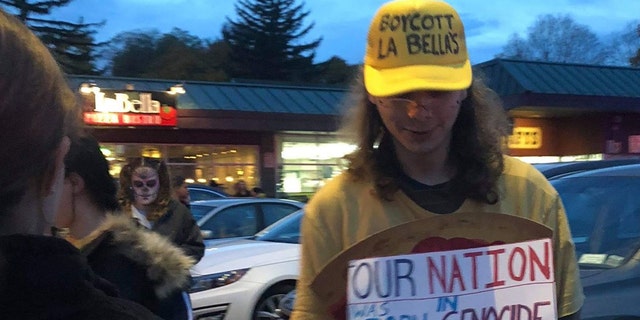 Although there has been pushback, Garcia said La Bella's has received a lot of support from across the nation since the pro-flag walk.
One is Lisa McGovern, who fell victim to a yard sign-stealing SUNY professor.
NEW YORK PROFESSOR CAUGHT ON CAMERA STEALING GOP YARD SIGNS
"I felt like it was a little over-the-top that people were saying it is offensive," McGovern said. "It's a symbol of our country. It's non-political and for people in a small town trying to get a small business shut down is a little outrageous. People should be supporting small business, not trying to get them shut down."
The owner's GoFundMe page for the mural was originally set at $8,000 but was increased to $12,000 "due to the overwhelming support and patriotism of our community and country" to "help fun paint, materials, future maintenance and display lighting to increase visibility," Lisante wrote. As of Wednesday afternoon, they have raised more than $7,500.