American Dream is alive and well for African immigrant entrepreneur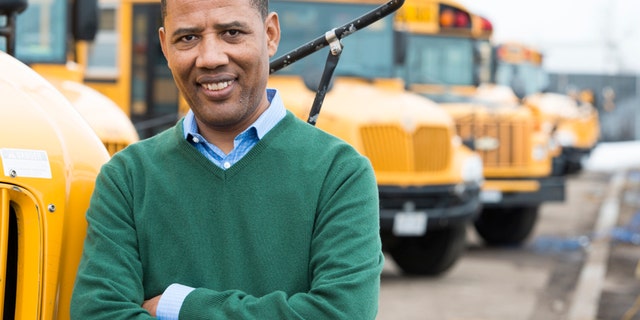 When Minneapolis entrepreneur Tashitaa Tufaa came to the United States from his native Ethiopia he quickly embodied the American spirit.
The political refugee, now in his late 40s, came to this country in 1992 with nothing to his name and worked his way up from washing dishes to running his own transportation company that still continues to grow.
Tufaa says that his drive was inspired by his adopted home.
"I had read a lot about America," he said in a recent interview with Fox News. "Even though I had never been, I have always been a fan of the American way."
Tuftaa was born in the Ethiopian village of Aloo and grew up working on his family's farm with his 13 siblings until he attended an American college in Zimbabwe. He eventually returned to Ethiopia, where he was a history and English teacher until the early 90s when he decided to leave due to his native country's changing political climate.
"I wasn't forced to leave my country," he says. "I just knew that it was time to leave when I saw politicians fleeing. I knew it wasn't safe. I came here and decided not to go back."
"Even though I had never been, I have always been a fan of the American way..."
He was granted political asylum and wound up in the city of Minneapolis, where he stayed in low-income housing with old college friends who had emigrated from Zimbabwe. He recalls the first day he stepped on American soil:
"It was a very beautiful day," he says. "I was in downtown Minneapolis. I was amazed by the tall buildings and how clean it was compared to where I came from."
Tufaa says that during those initial days in the U.S. it was difficult to find a job, but he never once thought about wavering.
"It was definitely hard. If you wanted a white-collar job, there were not many available," he says. "My first job was as a dishwasher at the Minneapolis Hilton for $5.60 an hour and I thought at the time that it was great."
Tufaa washed dishes for about ten months before moving on to a manufacturing job and a security position before enrolling in graduate school at the University of Minnesota. He continued working security jobs as he went through school.
"I would work until midnight and during the day in between my morning and afternoon classes," he recalled. "I had few hours to sleep, but the biggest thing was these opportunities for work. We were not able to get this back home. You were lucky if you were able to get one job, here, I could get three jobs."
Tufaa eventually graduated from school and wanted to pursue a career as a diplomat but quickly found out that he would have to be a U.S. citizen to do so (he became a citizen in 2000). Instead, he started working for the Minneapolis School District and then the city's housing authority. He also worked extra jobs as a taxi and bus driver.
"I would leave work at 4:30 and then go drive a bus," he says.
In 2003, he was laid off from his job with the city.
"That's when I decided to form my own company."
The determined Tufaa set out to market himself to school districts in the area, looking to provide transportation services for students.
"It was rough building it up," the entrepreneur said. "On paper, my company was incorporated, but technically, I had no experience. People generally don't trust you if you can't show them your experience."
In September of that year, Tufaa finally started gaining that experience when he started providing bus services to a handful of special needs students. School administrators took notice of the stellar job he did and he started receiving more and more work from the district, putting nearly all of his profits back into the business.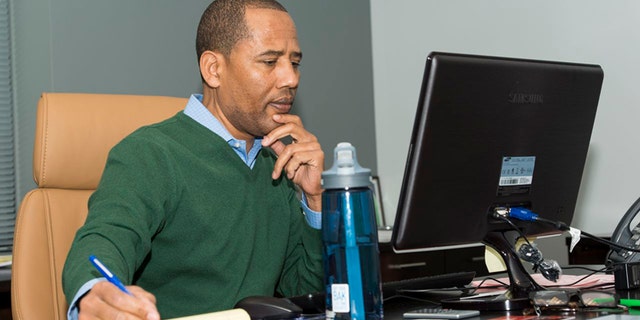 Eventually, Tufaa was able to establish his company, Metropolitan Transportation Network (MetroTN) and soon after he received his first large contract with the Beacon Academy School after their original bus provider went out of business mid-year. About 300 of the school's 400 plus students ride MetroTN buses to this day.
Business continued to grow for Tufaa and MetroTN now boasts three facilities in the state, with a fourth on the way in October. The company currently includes 300 employees, including several family members who also emigrated from Ethiopia.
"They had to apply like everyone else," he says, half-joking.
Along the way, Tufaa maried and he and his wife have five children ranging in age from eight to 21.
He looks to continue the expansion of MetroTN and serve other facets of public transportation in the city he has called home for nearly 25 years.
"I believe in the American dream because I appreciate what this country can provide to people like me," Tufaa says.
"If you are free, you can exercise your talents in many different ways. I am free as long as I don't do anything illegal. I can do anything."