American describes training camp before Sept. 11 attacks at NY trial of ex-al-Qaida spokesman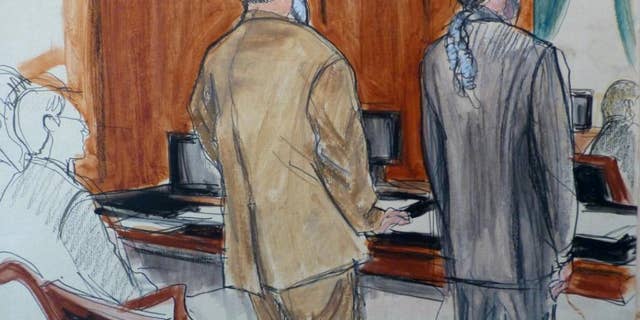 NEWYou can now listen to Fox News articles!
NEW YORK – An American who trained at an al-Qaida camp in Afghanistan months before the Sept. 11 attacks has testified for the government in its conspiracy case against the terrorist group's former spokesman.
The witness, Sahim Alwan (sah-HEEM' al-WAHN'), was called Thursday to testify against Sulaiman Abu Ghaith (SOO'-lay-mahn AH'-boo GAYTH). Abu Ghaith is charged with conspiring to kill Americans and conspiring to support al-Qaida.
Alwan pleaded guilty in 2003 to providing support to al-Qaida and served most of a 9½-year prison sentence. He says he was testifying Thursday because he was subpoenaed by the government.
The 41-year-old Alwan says he was born in Buffalo, N.Y., but went to Afghanistan with three others after meeting them at a mosque in Lackawanna (lak-ah-WAH'-nah), N.Y., where he grew up.
Presentation of evidence began Wednesday in the trial.