Alleged victim in Vanderbilt rape case testifies a 2nd time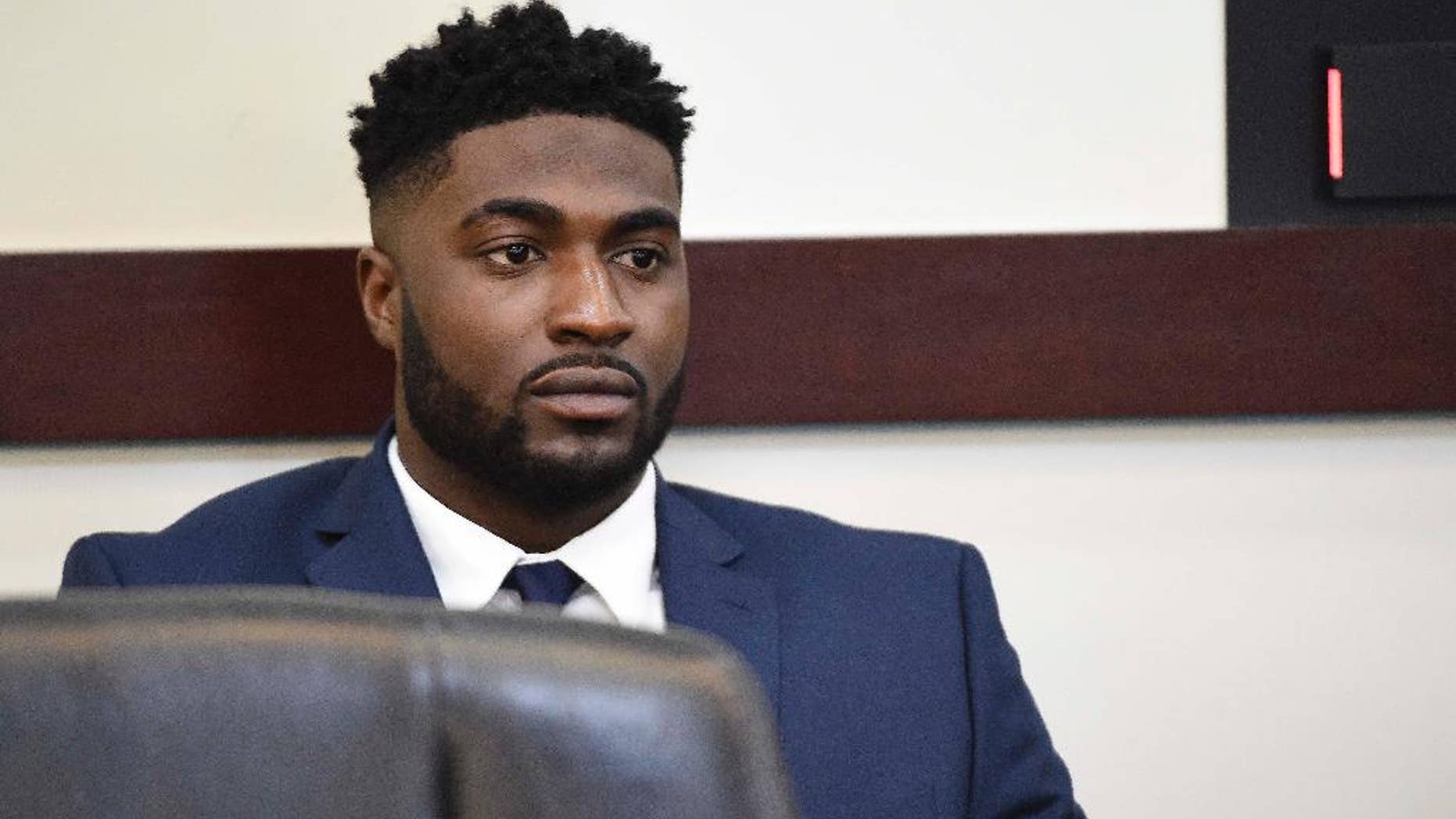 NASHVILLE, Tenn. – A former Vanderbilt University student who was allegedly sexually assaulted by four ex-football players testified Friday, the second time in a year that she has told a packed courtroom about what happened to her.
Police recovered photos and videos that authorities said the former players took while the 2013 attack was occurring inside a dorm room on the Nashville campus. When a prosecutor showed the woman a picture of herself unconscious, she broke down in tears and said: "It's me, It's me."
A jury last year convicted two of the four players accused in the rape. But the verdict was thrown out after lawyers discovered that the jury foreman did not reveal that he had been a victim of statutory rape.
This week one of those players previously tried, Cory Batey, is standing trial alone. His co-defendant, Brandon Vandenburg, is scheduled to go to trial in June. The two other former players, Brandon Banks and Jaborian "Tip" McKenzie, are not scheduled yet for trial.
All four have pleaded not guilty. Batey's lawyers have told jurors that he was so drunk that he blacked out. His defense team appeared to want to paint Vandenburg in a bad light by asking the woman to recall again how much she had to drink with him before he alleged attack.
The Associated Press does not typically identify alleged victims of sexual assault.
Victims' rights advocates have said the justice system has failed the woman and is traumatizing her repeatedly by forcing her to testify in multiple trials. They also believe it may discourage victims from coming forward.
"I think the weight that she is bearing needs to be acknowledged, Cathy Gurley, executive director of You Have the Power, a Nashville-based victims' rights organization, said of the woman. "She was not responsible for this, and yet it's her life that gets upended, not once, but over and over and over."
The woman was going into her senior year and was majoring in neuroscience and economics in June 2013. She testified that she woke up in a strange dorm room alone, feeling sick and not knowing where she was and what happened to her. The last thing she remembered, she told jurors, was one of the players plying her with alcohol the night before.
She testified that she had been dating Vandenburg for about two weeks. She said that he would tell her later that day that she got sick and he took care of her. She said she discovered what had really happened after Nashville police showed her some of the images and video they recovered from the phones of Vandenburg and the other players.
Prosecutors have hinted that the woman may have been given a drug used in date rapes. Under cross-examination, a forensic scientist testified that that type of drug was not found in the alleged victim's blood. However, her urine was never tested.