Alleged Gunman in California Police Standoff Found Dead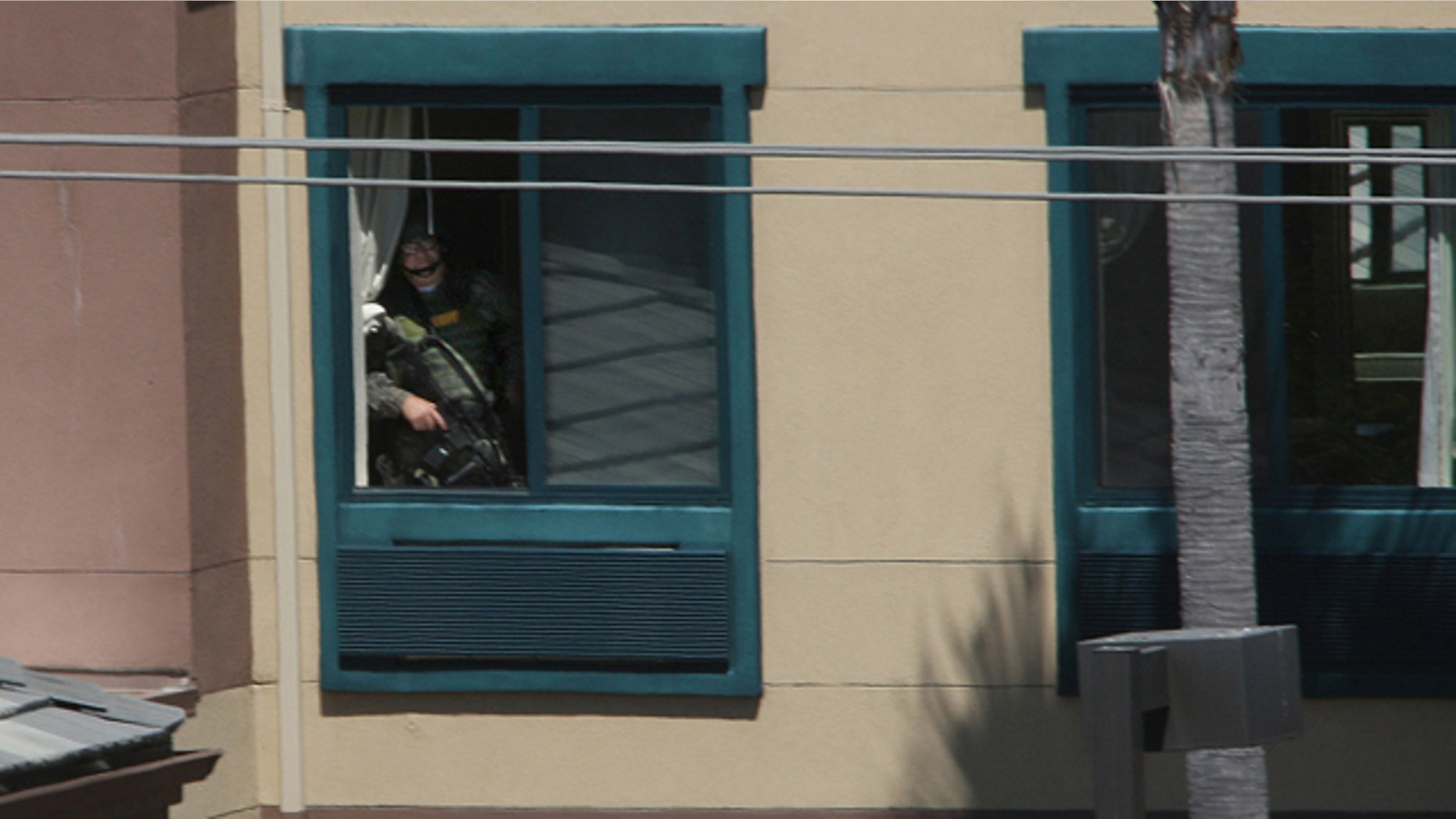 The standoff between police and an alleged gunman who barricaded himself and his girlfriend inside of  a Northern California hotel has ended after police found him dead.
The San Francisco Chronicle reports that the daylong standoff ended Thursday after a special camera sent into the room confirmed 38-year-old Peter James Thomas was dead.
Police won't say how Thomas died but say it wasn't from any law enforcement action.
San Rafael police spokeswoman Margo Rohrbacher told the Chronicle that Thomas' girlfriend is in the department's care and not under arrest.
Thomas was a suspect in a San Rafael supermarket stabbing when he was confronted by police at the hotel Wednesday. During the standoff, a gunshot was fired out the window of his room, prompting authorities to temporarily close traffic on a nearby highway.
"We're attempting to bring this to a safe resolution," a police spokeswoman told the station Wednesday. "No one has been injured thus far and we hope to keep it that way."
SWAT officers dressed in military fatigues had been involved.
KTVU.com reported that the man had allegedly removed items from a supermarket Sunday and walked out without paying. He was confronted, and brought back inside the store by employees.
Police told the station that he eventually made a run for it, and was pursued. He allegedly tried to stab one employee, but then stabbed a clerk in the chest. Her injuries were not considered serious, police said.
Please click here for the entire article from KTVU.com.
The Associated Press contributed to this report