Alcohol charges expected in Penn State cheerleader's fall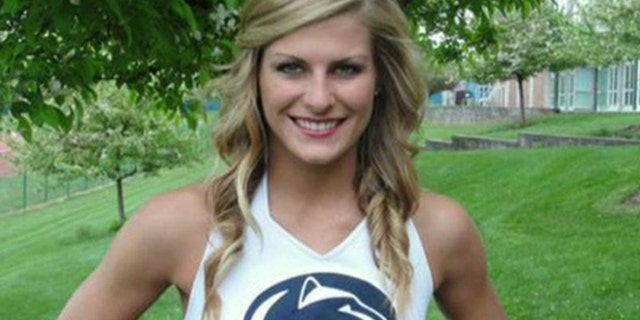 NEWYou can now listen to Fox News articles!
STATE COLLEGE, Pa. – Misdemeanor charges will be filed against several people in connection with an October party at an apartment where a Penn State University cheerleader was seriously injured in a five-story fall, police said.
State College Police Chief Tom King told the Centre Daily Times that officers are pursuing charges of furnishing alcohol to minors against "more than one or two" suspects in the case.
"We're confident we will be filing charges against multiple people for furnishing alcohol to minors at a party being held at that particular apartment," King told the newspaper. "There is absolutely no indication of foul play. This wasn't an intentional act."
Detectives hope they can complete the investigation by year's end, King said.
Freshman Paige Raque, 19, suffered serious brain and hip injuries on Oct. 15 after falling 39 feet out of a window in the downtown State College apartment building. Foul play is not suspected.
Most — but not all — of those interviewed have cooperated with police, King said. A local defense attorney told the newspaper that someone found guilty of the misdemeanor charges would receive probation under a standard range sentence. The maximum penalty is a 2-year prison term and a $5,000 fine.
District Attorney Stacy Parks Miller did not respond to a message seeking comment from the newspaper.
Raque told reporters earlier this week that the recovery process "has been a challenge," adding that she was grateful for the support she had received.
Click for more from The Centre Daily Times.