Albuquerque Zoo's Tasmanian devil is victim of foul play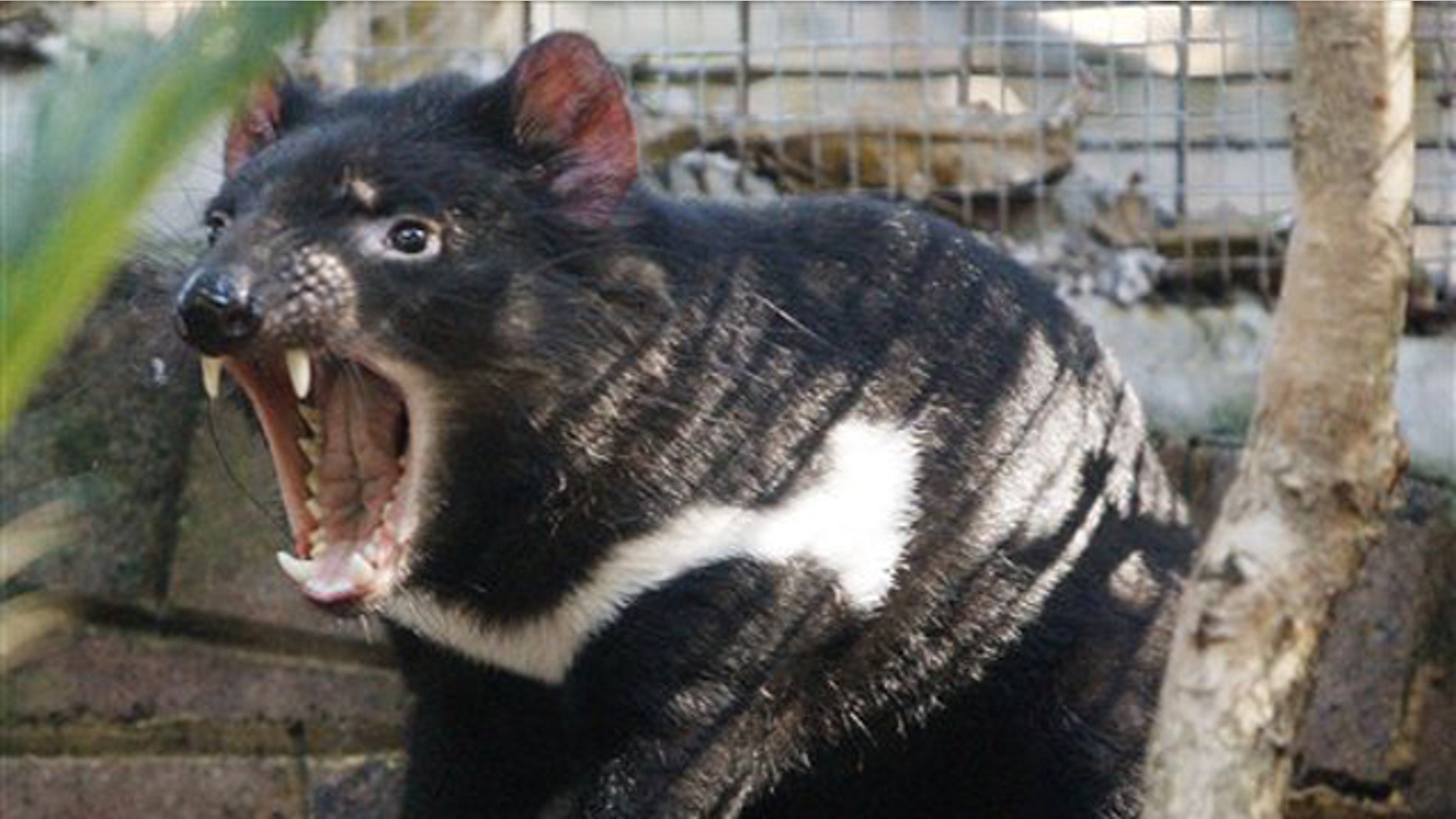 Albuquerque police are investigating a murder mystery at the New Mexico city's zoo after an endangered Tasmanian devil, one of four on loan from Australia, was found dead in its exhibit.
Horrified zookeepers at the Albuquerque BioPark Zoo told police they found "Jasper" in his enclosure Wednesday morning lying in a pool of blood. He was last seen alive Tuesday afternoon.
Police think someone threw a thick chunk of asphalt at Jasper, striking him in the head and fracturing his skull.
"It looks like there was a malicious intent and essentially our poor Tasmanian devil was killed, intentionally, by what seems to be blunt force trauma to the head," Gilbert Montano, Mayor Richard Berry's Chief of Staff, told KRQE-TV Friday.
Jasper was one of four Tasmanian devils on loan to the zoo from the Healesville Sanctuary in Australia, the Albuquerque News reported Saturday. The animals came to the zoo in December 2013 and quickly became a popular attraction.
The four devils are among only about 600 alive in captivity today, Zoo Director Rick Janser told the newspaper. He said a form of cancer has decimated the native devil population on Tasmania, an island off the coast of Australia.
"The whole idea to have the animals here was to create a breeding ground," Montano told News.
Visitors to the Tasmanian devil exhibit can get with a few feet of the creatures. At 4:30 p.m. Tuesday two boys and a man were seen leaving the enclosure area but that's all police know about them.
The zoo has surveillance video of walkways but not of the enclosure.