Albuquerque TV newscast canceled after 'intruder' enters newsroom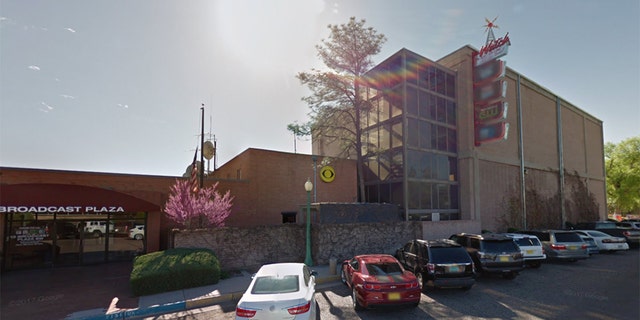 A CBS affiliate in Albuquerque canceled its scheduled evening newscasts on Sunday after an "intruder" entered the building and walked onto the station's news set.
KRQE-TV was forced off the air for around 90 minutes as police investigated the situation.
A man believed to be in his 20s and wearing a backpack reportedly walked into the newsroom. He was escorted out of the building but then later returned, The Seattle Times reported, and sat down on the set of the newscast.
"Sunday evening an unauthorized person entered the KRQE building and police were called," the station said in a statement.
"Our broadcast operations had to cease while police searched the premises. An hour and a half later police gave us the all clear and we were able to continue our broadcast operations."
Employees were later allowed to re-enter the premises around 11:00 p.m. but the man who entered was not found.
"Everyone at KRQE is safe," Madeline Schmitt, a reporter with the station, tweeted. "We did not go on air tonight at 9 and 10 due to a situation that involved police. I will defer any further comment to my managers -- but please know that we are all safe. Many thanks to the hard work of @ABQPOLICE!"
The cancellation of Sunday's newscast came just days after a gunman killed five people after opening fire at the Capital Gazette, a newspaper in Annapolis, Maryland.