Alaska police uncover tunnel system searching for fugitive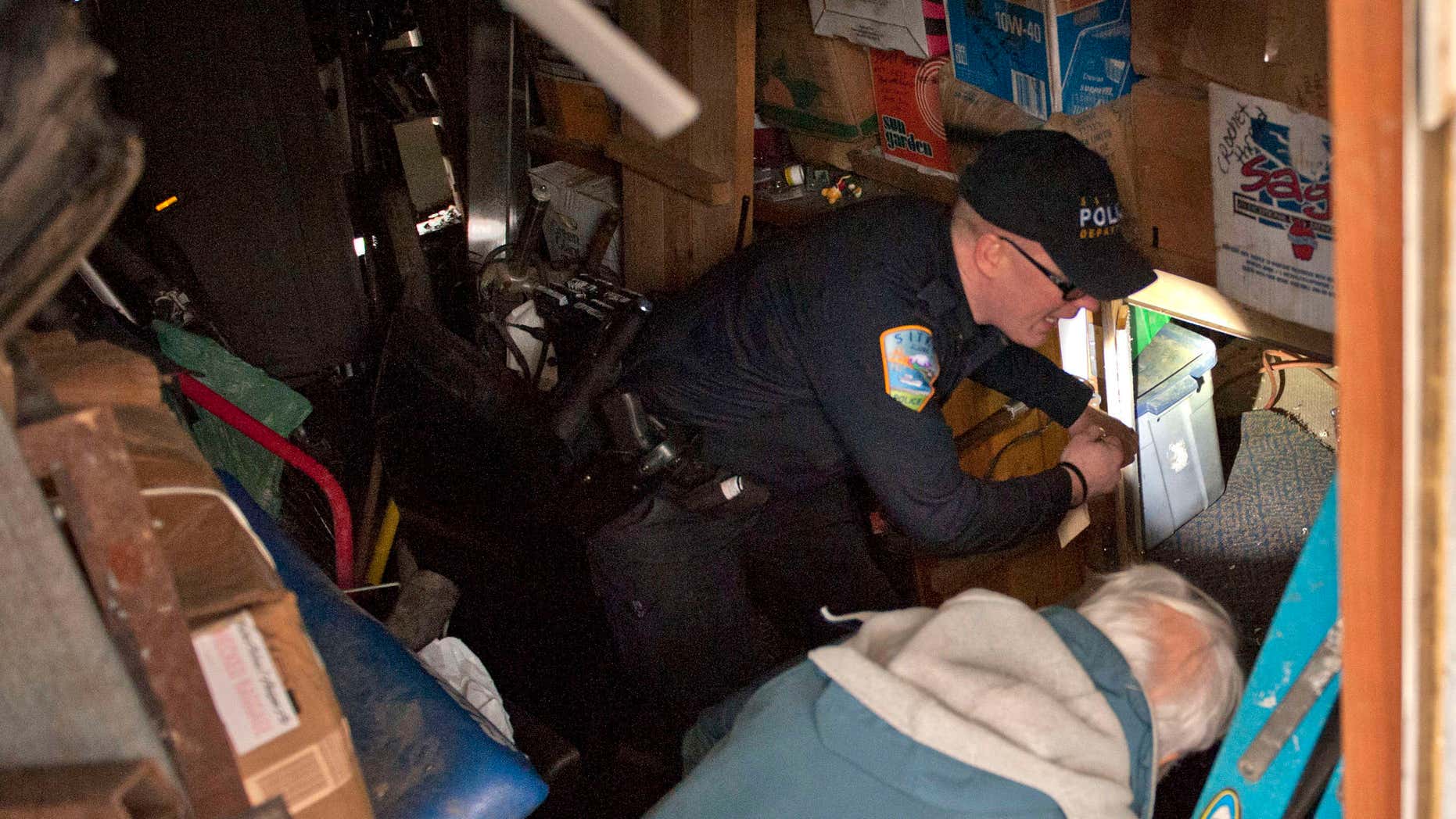 A fugitive convicted on drug and theft charges was arrested after authorities found him in an "elaborate tunnel system" underneath his Alaska trailer home Wednesday.
The tunnels narrowed as the officers walked further through the system, forcing them to get on their hands and knees to continue on. Sitka police said they eventually spotted Jeremy Beebe's foot sticking out of another hidden entrance, catching him after an officer pulled back the skirting around the trailer.
The Sitka Sentinel reported that the 42-year-old Beebe failed to report to the police department on Jan. 12 after he was sentenced to nearly two years in prison, according to Police Lt. Lance Ewers.
Officers approached the property Wednesday acting on a tip and saw Beebe heading into one of the units. A woman who answered the door said Beebe wasn't there. Police then used a battering ram to get through a plywood door they found on the outside of the trailer, which led to the discovery of the tunnel system.
Ewers said Beebe could face additional charges of contempt of court.
The Associated Press contributed to this report.