Alaska National Guard organizes search for teen missing nearly a week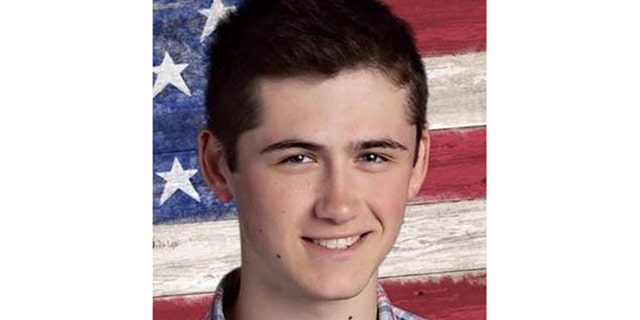 The Alaska National Guard is organizing a search Saturday for a 16-year-old boy who disappeared nearly a week ago after dropping of his girlfriend.
KTUU-TV reported Friday that high school student David Grunwald, of Palmer, is the son of a retired Alaska Air National Guard member. His parents reported him missing late Sunday when he hadn't returned home and wasn't answering his cell phone.
Alaska State troopers said on Tuesday they found the teen's Ford Bronco torched and ditched up a rough trail on Bald Mountain Ridge, the Alaska Dispatch News reported. The trail is a popular four-wheeling area in the mountains north of Wasilla, according to the news website.
YOUNGEST SON OF REP. JOHN CONYERS FOUND SAFE
Air National Guard Lt. Col. Candis Olmstead said the meeting place for people who want to help in Saturday's search is a church in Palmer.
Edith Grunwald told KTUU she is desperate for any information about her son.
"The more time goes by the less likely things are going to be positive," she told the station.
She said her son left the house to drive his girlfriend home Sunday after they did homework and ate hamburgers for dinner.
"He called me around 7:00 [p.m.] and he said 'I have to bring her out to the Butte,' because her dad lives out in the Smith Road area in the Butte," Grunwald said. "And I know it takes a little extra time to go out there and he said 'I might be a little late' and I said 'well then let's plan on 9:20 [p.m.]."
MISSING UNIVERSITY OF MARYLAND STUDENT FOUND SAFE IN TEXAS, POLICE SAY
That was the last time she spoke to him.
"It's horrible," Grunwald told the station. "It shouldn't happen to anybody. I've never felt anything like this before. David's a good kid. Kids are important to all of us, you know."