Alabama pastor defends embattled US Senate candidate Roy Moore
After a bombshell of sexual misconduct allegations late last week, those close to Alabama U.S. Senate candidate Roy Moore are sticking by him.
Pastor Tom Brown of the First Baptist Church of Gallant says Moore has attended the church in Gallant, Ala. for most of his life. He added the community is close-knit and extremely proud of Moore's run for the Senate, but noted the reported allegations of sexual misconduct have taken a toll on the former judge.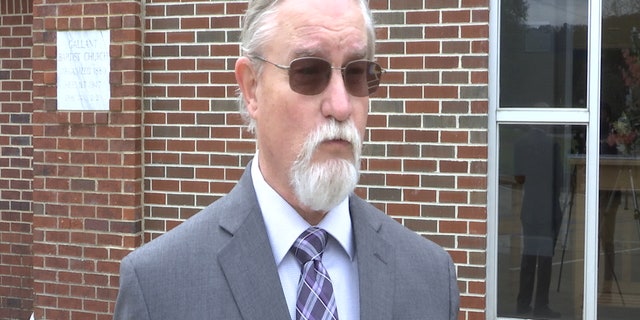 "He's hurt about what's been said about him," Brown told Fox News on Sunday. "He says it's untrue and I believe it's untrue because I've known him for 25 years."
As a staunch conservative, Moore has grown a following in the state with Christian conservatives. Brown says Moore attends church at least a few times a month when his schedule allows, but there was no sighting of the candidate ‪on Sunday morning.
Several church members told Fox News that Moore and his family were well-liked in the community.
Daphney Gray attends Moore's church and said he and his family have been very welcoming to her and her family.
"I have heard things, but I don't let other people's opinion sway my opinion," Gray, who lives in Gallant, said. "I just deal with the man that I see on Sundays and how he has treated my family since we've been here."
Several prominent Republicans including President Donald Trump and Senate Majority Leader Mitch McConnell have called on Moore to step down if the allegations are true. Others, including Arizona Senator John McCain and former presidential candidate Mitt Romney, have said Moore must drop out of the race completely.
Brown says Moore has a strong following within his community, and that the people who live there are sticking by him.
"When he's here, we talk to him and tell him we're praying for him and supporting him," Brown said.