Alabama mother arrested after Walmart employee rescues baby from hot car: police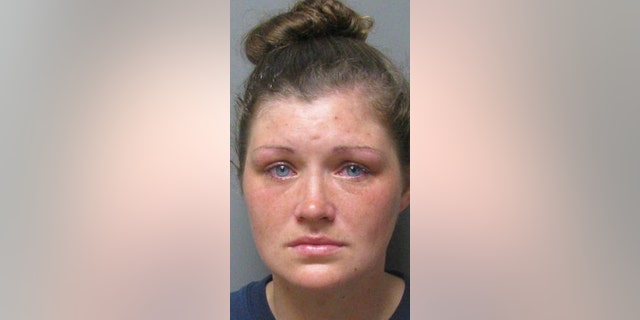 An Alabama mother was arrested after she left her 8-month-old baby in a hot car on Tuesday, police said.
The baby was rescued by an unnamed Valley, Alabama Walmart employee who was on his or her break. The employee reportedly saw the woman, later identified as Casey Hornsby, exit her vehicle with a toddler. Shortly after, the employee walked past Hornsby's car and noticed an infant in the backseat, WTVM reported.
Officials with the Valley Police Department told WTVM none of the car's windows were open.
CALIFORNIA POLICE OFFICER HONORED AFTER RESCUING 2 CHILDREN LOCKED IN HOT CAR
The employee, with assistance from a few bystanders, broke the car's window and pulled the baby out. The baby was reportedly "red-faced and lethargic."
Police located Hornsby inside the store. When confronted, she admitted to forgetting the baby in the car, WTVM reported.
Hornsby was arrested and charged with endangering the welfare of a child.
A couple of days after her arrest, Hornsby took to Facebook to respond to the incident.
"I can't tell you the horror I felt that day and I have beat myself up worse than anyone ever could. I let my baby down. And I will never be able to forgive myself for that. I could give everyone all the excuses in the world, but at the end of the day, there are none," she wrote.
MINNESOTA INMATE ACCUSED IN GUARD'S DEATH HAS VIOLENT PAST
"I don't know where my head was at, but it definitely wasn't where it needed to be. And I have to live with that," she continued, adding her baby is "alive and that's all that matters to me."
She then issued a warning to other parents: "always check the backseat."