Alabama man kills home invader: 'I hate that boy dead, but I don't hate I shot him'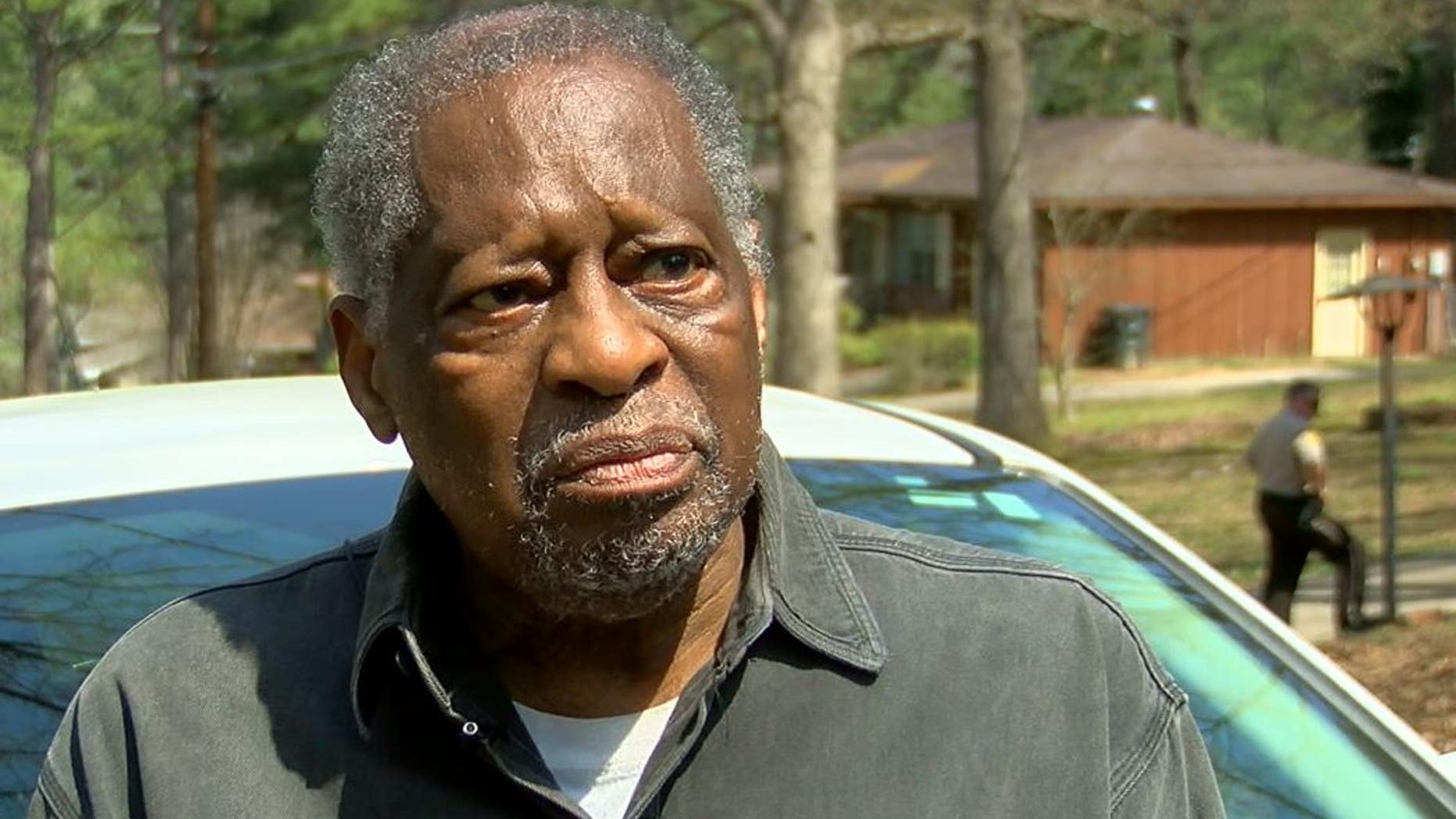 For 21 years, John Croft lived in his Alabama home virtually problem-free until last summer.
"I've been a prisoner in my house," he said.
Croft, who is 79, says the burglaries began last June. Since then, he says his Center Point house has been broken into 13 times.
The most recent case came around 1:15 Wednesday morning.
FLORIDA MOM BEATS UP DAUGHTER'S RIVAL AT SCHOOL, AXES CAR, COPS SAY
"When I heard the noise, that's when they opened the window from the basement coming to the level where the bedrooms are," he recalled.
Jefferson County deputies say there were two men inside. Another, driving the getaway car, waited outside.
LOUISVILLE POLICE OFFICER DIES AFTER CRASH DURING HIGH-SPEED CHASE
"I have three bedrooms. I think they checked the other two bedrooms out and then he came over there and said, 'Don't move!' He heard the bed squeak. I was getting my gun. He said, 'Don't move' and he used the 'N' word and I shot," Croft recounted later Wednesday.
"I hate that boy dead, but I don't hate I shot him,"
Croft says he didn't know it at the time, but the suspect had shot him too, hitting him in the ankle.
Wednesday afternoon, authorities had not released the name of the suspect that was killed as they were still notifying his family.
Deputies were also still searching for the two other suspects.
Officials say Croft will not face charges as he was well within his rights to defend himself and his property.