Alabama man jailed for a decade without trial awaits decision from judge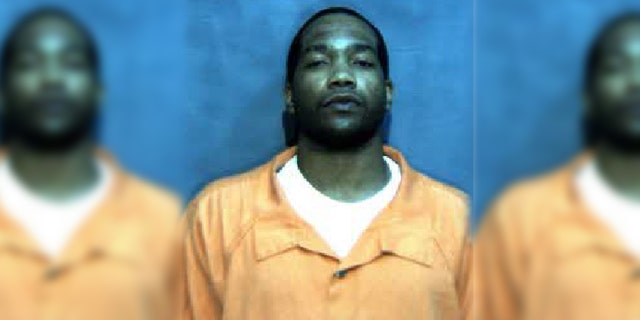 NEWYou can now listen to Fox News articles!
An Alabama man who has been jailed on a murder charge for the last 10 years without a trial could soon learn his fate.
Houston County Circuit Judge Kevin Moulton heard arguments in a case involving Kharon Davis on Tuesday in Dothan. Davis was arrested and charged for the murder of Pete Reaves in June 2007 at an apartment in Dothan, the Dothan Eagle reported.
Davis' attorney Thomas Goggans argued his case should be dismissed because he was previously represented by a lawyer with a possible conflict of interest in the case. His previous attorney, Ben Meredith, had a son who was going to testify as a witness for the prosecution. The possible conflict of interest was brought up in 2011 when Judge Moulton took over the case from another judge who was due to retire.
"No one should go to court with an attorney who has a conflict of interest in that case. Mr. Davis has a right to a speedy trial," Goggans debated during proceedings in Dothan, Alabama on Tuesday, according to the Dothan Eagle.
PORTLAND STABBING SUSPECT, IN COURTROOM OUTBURST, SAYS VICTIM IS TO BLAME
Alabama Assistant Attorney General Kenneth Gibbs says Davis knew about the possible conflict but continued to let Meredith represent him in the case.
"There was no concern with this issue from Davis or the former district attorney, Douglas Valeska. Everyone felt Meredith would do his job in representing Davis, Gibbs said during court proceedings on Tuesday. "Everyone is overlooking the fact Meredith was retained by Davis to represent him after the fact. This case should not be dismissed."
MOTIVE A MYSTERY IN UTAH SHOOTING THAT KILLED 3, INCLUDING BOY
During the proceedings on Tuesday, Judge Moulton described a timeline of events.

"In the case records a motion for a speedy trial has not been filed," Judge Moulton said. "During the first four years you are addressing, there were three attempts to have this case go to trial and eight times total."
The Dothan Eagle reports Moulton will make a decision in the case at a later date.