Alabama Gov. Bentley's private home burglarized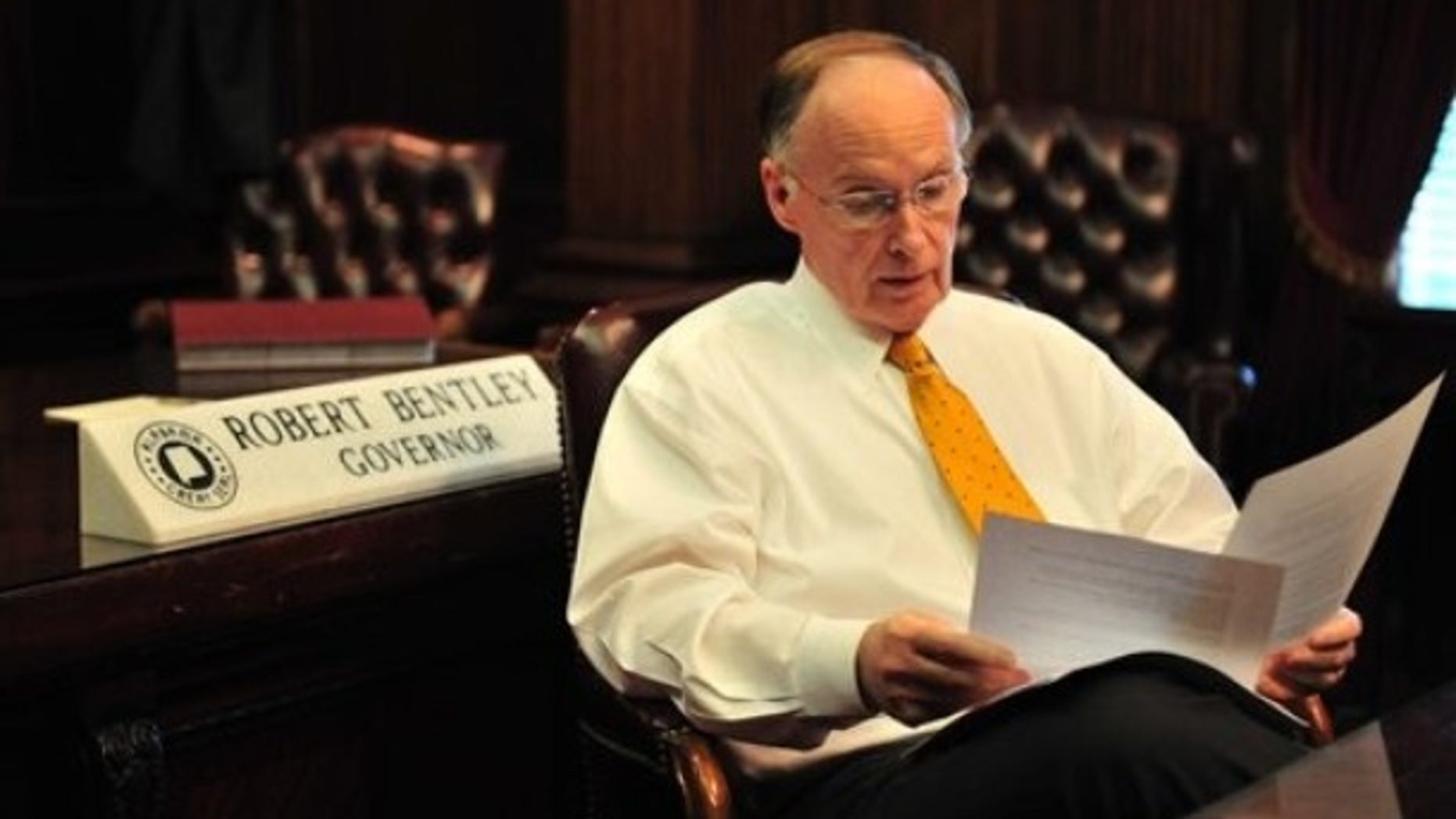 TUSCALOOSA, Ala. – Police say someone has broken into the private home of Gov. Robert Bentley in Tuscaloosa.
A police statement issued Wednesday says officers responded to an alarm that went off at Bentley's home shortly before midnight on Sunday.
Items were taken, but police are disclosing what is missing.
Police say someone entered the house through a window by force. No arrests have been made, but police say they are investigating.
Bentley is a retired dermatologist who lived in Tuscaloosa before being elected governor. He and his wife now live in the governor's mansion in Montgomery.