Alabama elementary school student brings gun to school, shoots himself in hand: police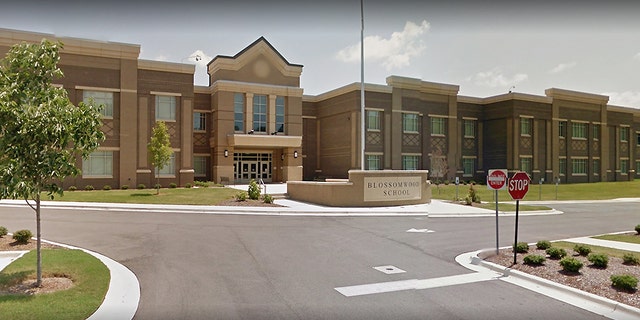 A student at an Alabama elementary school shot himself in the hand after bringing a gun to school, police said.
The student, who has not yet been identified, is reportedly a second-grader at Blossomwood Elementary School, AL.com reported. The student, who reportedly brought the gun to the Huntsville school on Monday, was showing the weapon to some of his classmates in a bathroom in the school gymnasium when it went off.
FLORIDA WOMAN ALLEGEDLY YELLED 'I'M A KARDASHIAN' BEFORE PUSHING NEIGHBOR, POLICE SAY
The student was not seriously harmed, Police Chief Mark McMurray said, according to The Associated Press. He added "there was no intent to harm anyone."
41-year-old Letroy Cole Jr., the student's father, was arrested Tuesday and is facing charges of receiving stolen property and possessing a firearm as a convicted felon, the Huntsville Police Department said in a statement.
SHOOTING AT ALABAMA MCDONALD'S LEAVES 1 DEAD, 4 WOUNDED, POLICE SAY
His arrest came after officials obtained "evidence that the firearm was originally possessed by the student's father," the police department said, adding Cole Jr. is being held at the Madison County Metro jail on a $15,000 bond.
A spokesperson for Blossomwood Elementary did not immediately return Fox News' request for comment Wednesday.
The Associated Press contributed to this report.