Airport shooting suspect makes first Florida court appearance
Amid tight security, the man accused of murdering five people and wounding six others at a crowded Florida airport appeared before a judge on Monday to hear the charges he's facing.
Esteban Santiago, 26, told U.S. Magistrate Judge Alicia Valle he worked for a security firm in Anchorage, Alaska and had between $5 and $10 in the bank.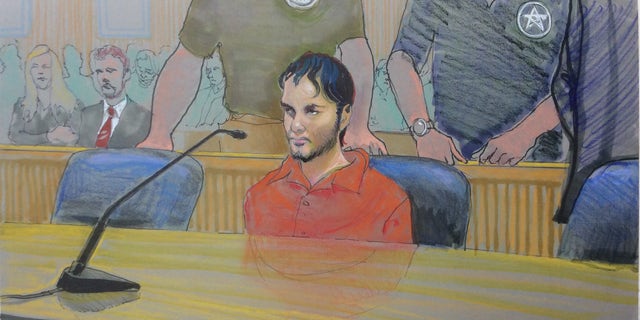 Valle told Santiago, who was clad in a red jumpsuit and shackled at his wrists, stomach and legs, that the death penalty could apply to his case.
A detention hearing is set for Jan. 17 with an arraignment hearing scheduled for Jan. 23.
WARNING: GRAPHIC VIDEO
The FBI has said Santiago flew on a one-way ticket from Alaska to Florida with a handgun in his checked bag on Friday. Agents say he retrieved the gun and emerged from an airport bathroom firing at people near the luggage claim portion of the airport.
"Santiago started shooting, aiming at his victims' heads until he was out of ammunition," the criminal complaint stated. "...Moments later, Santiago was confronted by a [deputy.] He dropped his handgun on the ground and was arrested by [deputies.]"
The Associated Press contributed to this report.