Air Force testing new maternity uniforms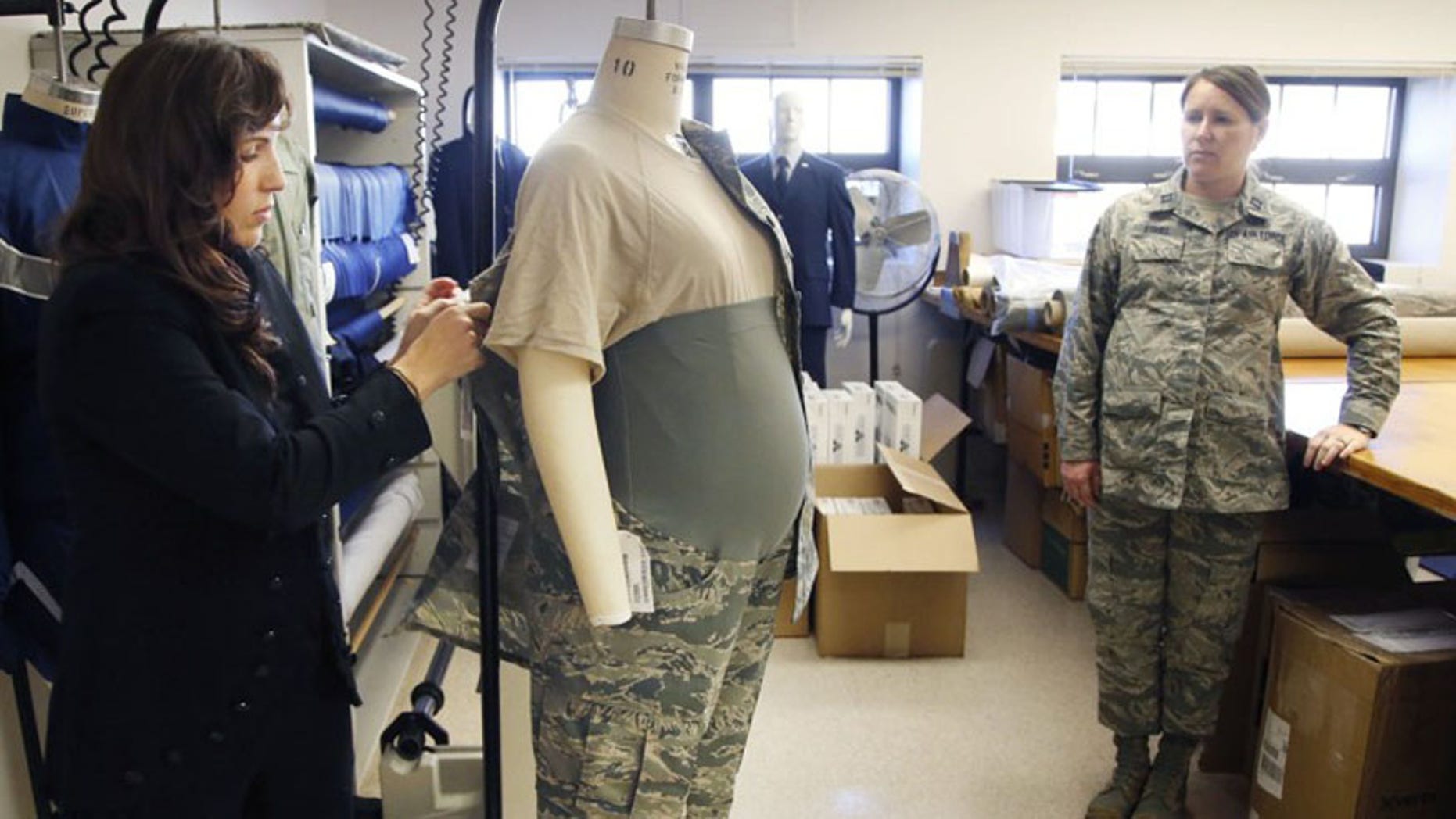 The Air Force is in the testing phase of a new maternity uniform it plans to introduce to female airmen next October, the Dayton Daily News reported.

The redesigned maternity uniform will be made of new fabrics with greater stretch, will have more buttons, more pockets to store cellphones, keys, pencils and ID passes, and will look more like what airmen wear daily on the job. It is also meant to be more comfortable with a better fit for female airmen's changing bodies.
"Most people didn't even notice that it was different, so that was kind of a plus," said Capt. Mollie Eshel, a deputy branch chief in the Air Force Research Laboratory at Wright-Patterson Air Force Base who wore the uniform in a test run. "It's been really comfortable to wear all the way through."
Eshel, 32, was one of about 60 female airmen who have tested the prototype uniform, and she said her fellow service members did not notice she was pregnant until her 34th week.
The uniform office is based at Wright-Patterson -- comprised of 18 staff members with a $1.7 million budget – and oversees uniforms for the hundreds of thousands of Air Force personnel serving around the globe, the Dayton Daily News reported.
Uniforms come up for review every 10 years, and it takes three years to get approval for a new clothing item.
There is a need to update maternity uniforms, as 1 out of every 5 airmen are women, the most among U.S. military branches.
"We're not going to do change for change sake," Col. William Mosle, chief of the Human Systems Program office that oversees the office, told the Dayton Daily News. "We're going to do change to improve it, to make it fit better, to make it more comfortable, to be able to support the mission better."