Air Force cadet, an avid skydiver, killed in Colorado parachute accident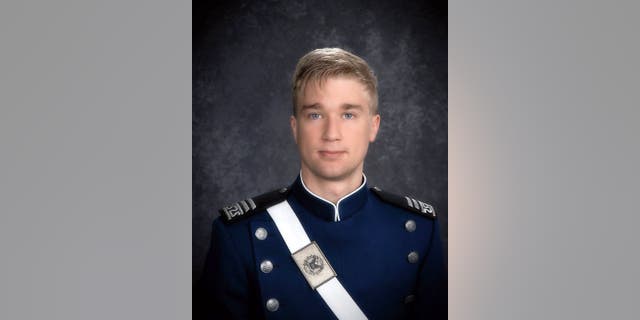 A military cadet just weeks away from graduating from the Air Force Academy died on Sunday during a skydiving accident near Colorado Springs.
Cadet Kaleb Estes, an English major at the prestigious military academy, was an avid skydiver who had logged more than 500 jumps, according to the Colorado Gazette.
The circumstances of his death are unclear. The El Paso County Sheriff's Office reported that he had a "hard landing" during a jump, the Gazette reported. An emergency parachute was found at the scene.
SENATE CONFIRMS TRUMP'S CHOICE FOR AIR FORCE SECRETARY HEATHER WILSON
"We are deeply saddened by the loss of Kaleb Estes and our thoughts are with his friends, classmates and loved ones," academy superintendent Lt. Gen. Michelle Johnson said in a statement sent to Fox News. "We are ready to support Cadet Estes' family as well as his (academy) family through this difficult time."
Estes had been on a commercial skydiving trip when he died. The company, Out of the Blue Skydiving, said it was cooperating with investigators from the Federal Aviation Administration.
"We are working with the FAA and other authorities to investigate the cause of this tragic accident," a company spokesperson, Kendra Boysen, told the Gazette. "Our thoughts are with his family and friends during this difficult time."
PEARL HARBOR SURVIVOR CELEBRATES HIS 96TH BIRTHDAY BY GOING SKYDIVING

The sheriff's office said Estes was using his own equipment.
Estes was from Alabama and spent two years studying medicine at the University of Alabama at Birmingham before entering the military academy in 2013 to fulfill his dream of flying, according to AL.com.
He was supposed to graduate from the academy May 24.