Ahead of Hurricane Maria, NASCAR-employed airline evacuates US Virgin Islands
After Hurricane Irma wrecked the U.S. Virgin Islands earlier this month, Christopher Allen spent countless hours figuring out how to send supplies. But Hurricane Maria formed almost as soon as Allen had finalized plans to send relief through Victory Air, an airline that works with NASCAR.
That's when Allen, a NASCAR shop mechanic, teamed up with Victory Air staff and came up with a new plan: to use the plane to evacuate nearly four dozen people and their pets from Saint Thomas before the Category 5 storm could hit.
Some passengers were dropped in Florida, including two women who sustained minor injuries during Irma. Others continued to Charlotte, N.C., where the Sheraton Hotel provided discounted rooms, and volunteers opened their homes, Allen said.
"I've never negotiated so much in my life," Allen told Fox News. "With a little luck and help with a thrown-together plane, we managed to get 41 people off the island."
Dana Neil almost didn't get on the plane.
Neil, who is pregnant with her second child, planned to stay on the island with her husband and help with restorations following Irma. But then Maria headed toward the islands, with winds up to 160 mph.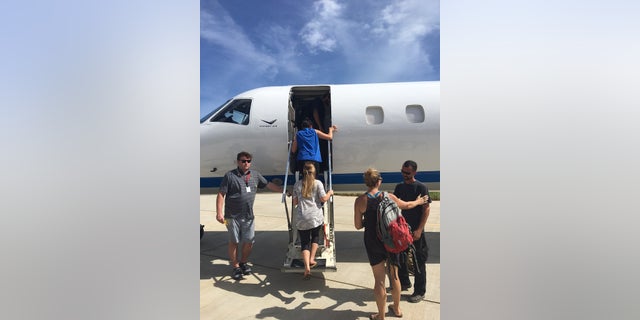 HURRICANE MARIA LEAVES 'WIDESPREAD DEVASTATION' IN DOMINICA
"The only place we could have gone was Puerto Rico, which is trading one disaster for another," Neil told Fox News.
She didn't leave the island earlier because her home was safe, and she "didn't need to be in a refugee situation on another island" and take resources from someone who needed it more.
But when word got out that a last-minute plane was coming, she made the nearly impossible decision to leave her husband behind and head for safety with her 2-year-old son.
"It was getting to the point where it needed to be just emergency personnel there and people who were helping the community," Neil said. "It was probably the hardest decision of my life."
"I felt very powerless," she said. "I felt grateful, too, that I was given the opportunity. I'm still torn if I made the right decision to split up my family. It's an impossible situation."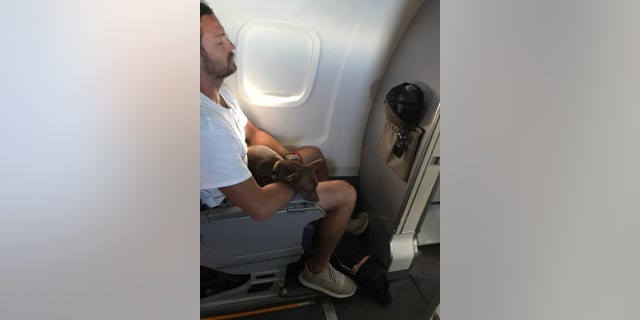 Stephanie Moore, a Victory Air employee, praised others when asked about the generosity of the company's donation of a plane, fuel and staff.
"It's one of those things … you find out when you're trying to land at this airport or do this kind of work, people will give what they can," Moore said. "We happen to be in the business of airplanes and to give in this way has been a real blessing to us."
In Saint Thomas, Allen said he saw "the worst stuff … in terms of destruction."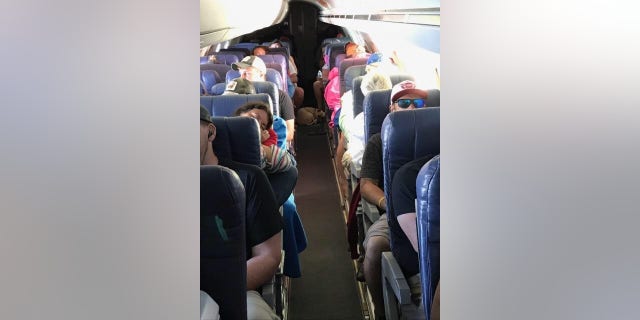 He continues to work in conjunction with a volunteer in Pennsylvania to collect supplies and hopes to find someone to donate the use of a cargo plane to transport the aid.
For now, Neil and her son Tucker are staying with a friend in the Charlotte area who evacuated from Saint Thomas with her own young child not too long ago. But Neil hopes to go back to Saint John soon to work with her husband and her community to move forward.