After Texas school shooting, Virginia Tech professor calls NRA 'terrorist organization'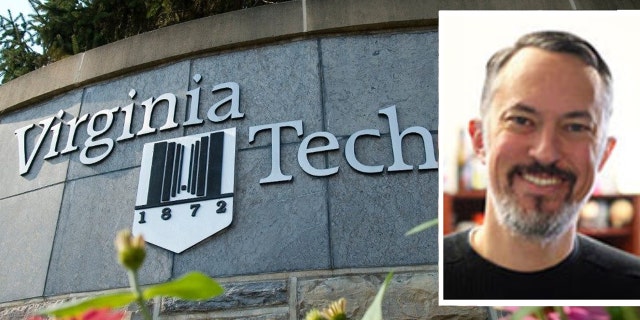 A Medieval Studies professor called the National Rifle Association a "terrorist organization" hours after the Santa Fe, Texas school shooting that killed 10 people Friday.
"The NRA is a terrorist organization," tweeted Matthew Gabriele, a tenured professor at Virginia Tech University.
Tracy Vosburgh, a Virginia Tech spokesperson, told Fox News the anti-NRA tweet doesn't represent the university.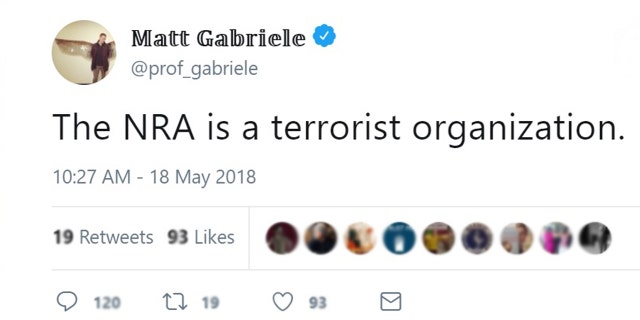 "Mr. Gabriele's views are his and his alone," Vosburgh said. "Any comment on his statement should come from him."
Gabriele declined to comment when reached, but he described himself in a tweetstorm as "a white dude with tenure who doesn't give a s***" armed with "a supportive employer."
Gabriele is not the first on the left to blame a shooting on the NRA, despite any connection.
NRA CALLED 'TERRORIST ORGANIZATION' IN BILLBOARD FUNDED BY FORMER CLINTON STAFFER
Using the exact same quote, Claude Taylor, a former Clinton staffer, funded billboards across Florida stating, "The NRA is a terrorist organization" following the Parkland high school massacre that killed 17 people.
Gabriele also has tweeted other controversial messages including: "The modern GOP is nothing but white supremacy" and writing people support President Trump because "his racism spoke to them."