After Texas school shooting leaves 10 dead, hunt for explosives continues
Law enforcement is still searching Santa Fe High School in Texas and other locations for explosive devices after a gunman opened fire at the school on Friday morning, leaving at least 10 people dead and another 10 injured in what Gov. Greg Abbott labeled "the worst disaster to ever strike this community."
Suspect Dimitrios Pagourtzis, 17, is in custody in connection with the shooting. He was charged with capital murder of multiple persons and aggravated assault against a public servant, according to a probable cause affidavit and complaint. Pagourtzis allegedly used a shotgun and a .38 revolver in the attack, Abbott said in an afternoon press conference.
"Various kinds of explosives," including a "CO2 device" and a Molotov cocktail, were also found in a home and a vehicle, Abbott stated, adding there is "potential for explosive devices in other sites being investigated."
It appears the devices were made by the shooter but that could not be "solidly confirmed." Officials are still "working on a total number of explosive devices," which may be in the suspect's "house, car and other two locations."
"Law enforcement is still in the process of undertaking searches and investigations of the entire scene and other locations," the governor said.
"This," he added, "is just the beginning of what will be a very robust response."
Police officers responded to the location around 8 a.m. CDT Friday following reports that a shooter opened fire inside. Witnesses said the gunman started shooting in an art class during the first period. He allegedly entered wearing a long coat with a shotgun hidden underneath.
Some 1,400 students attend the school, officials said.
A 17-year-old student told Fox News her friend was shot in the leg.
"We all thought it was practice drill and we all started kind of running and laughing across the street, hiding behind the auto place. At that point, they had us starting to write our names on papers showing that we were there... and they had us walking over..." Destiny Clark, a junior, said as she pointed to stores. "It was very dramatic. Nobody really knew what was going on."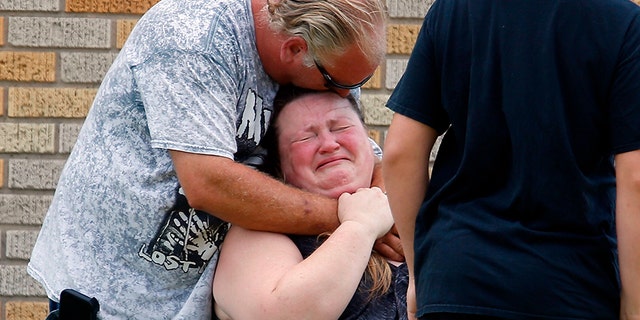 The timeline was not immediately clear, but officials noted that officers "were at the school, on the scene" when the shooting began. Retired police officer John Barnes, working as the school's resource officer, was shot in the incident, Fox News has learned.
"There were two officers assigned to the school," Texas Lt. Gov. Dan Patrick noted, adding that a safety award had been given to the school in recent weeks. The school had previously passed a safety test and performed a lockdown test, too.
"We may have to look at the design of our schools going forward and retrofitting the schools," Patrick stated while urging a rethinking of school safety protocols.
"There are too many entrances and too many exits. Maybe we need to look at limiting the entrances and exits of our schools," he continued. "We need to harden our schools and make them safer. This is not acceptable in the state of Texas or in this country."
"There have been too damn many of these," Texas Sen. Ted Cruz said. "We need to be doing everything humanly possible from stop this from ever happening again."
A reason for the shooting was not immediately clear, although officials said they have "a statement from the subject" which "will help to determine motive." Unlike recent shooting events, the governor claimed, this one involved "no red flag warnings."
Such hints, he said, were "nonexistent or very imperceptible," adding that Pagourtzis has no criminal history.
"His slate is pretty clean," Abbott said.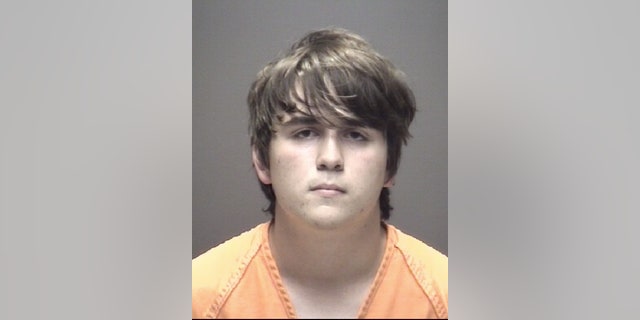 In addition to Pagourtzis, "one or two other people of interest" are currently being interviewed, Abbott said.
One of those people were at the school at the time of the shooting and "may have had some involvement in the crime." Pagourtzis, Abbott said, told authorities he wanted to do the shooting and planned to kill himself but "didn't have the courage" to commit suicide.
The weapons used in the attack, Abbott said, "neither were owned or legally possessed by the shooter." The guns were instead allegedly obtained from the shooter's father, who legally owned them.
The shooting, the governor said, was "one of the most heinous attacks that we've ever seen in the history of Texas schools."
"We grieve for the victims that have lost their lives," Abbott continued. "Nothing can prepare a parent for the loss of a child," he said, adding that "this will be a long and a painful time" as the parents of the deceased cope with "the greatest challenge they've ever dealt with."
"We grieve for the terrible loss of life, and send our support and love to everyone affected by this horrible attack in Texas," President Trump said. "To the students, families, teachers and personnel at Santa Fe High School – we are with you in this tragic hour, and we will be with you forever..."
Later Friday afternoon, Trump ordered the American flag be "flown at half-staff at the White House and upon all public buildings and grounds, at all military posts and naval stations, and on all naval vessels of the Federal Government in the District of Columbia and throughout the United States and its Territories and possessions until sunset, May 22, 2018."
Fox News' Kathleen Joyce, Madeleine Rivera and The Associated Press contributed to this report.