Affidavit: Man says he left mall with missing Maryland sisters, later saw sex assault by uncle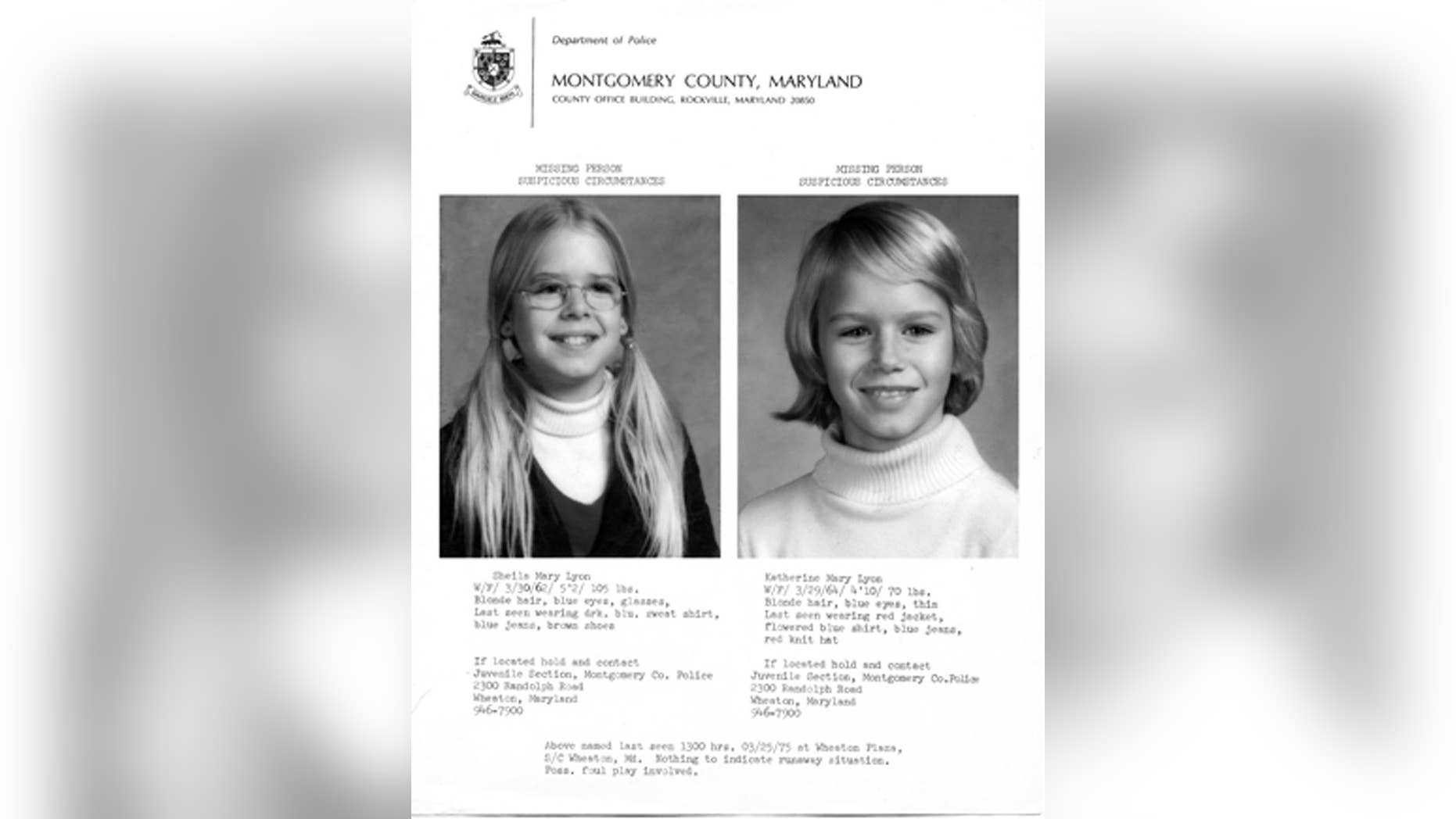 BEDFORD, Va. – Police affidavits say a sex offender told investigators he left a Maryland shopping mall with two young sisters who disappeared in 1975, and that he later saw his uncle sexually assaulting one of the girls.
Authorities have been searching for the remains of 12-year-old Sheila Lyon and 10-year-old Katharine Lyon on a remote mountain in Bedford County, Virginia, some 200 miles from their Montgomery County, Maryland, home, since September. A Bedford grand jury also is investigating.
The Washington Post reports (http://wapo.st/19Qqopa ) that Montgomery County police declined to say how credible they find 58-year-old Lloyd Welch's recent statements. Police have named Welch and his uncle, 69-year-old Richard Welch, "persons of interest" in the case, but neither has been charged.