Adoptive parents win $3.25 million after birth father kills son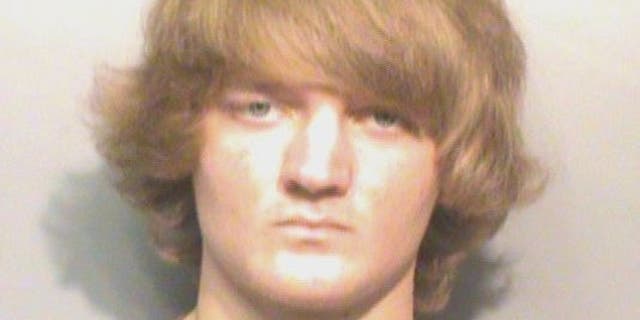 An Iowa couple has been awarded $3.25 million for emotional distress after adopting a baby who was reclaimed by his birth mother, only to then be murdered by his birth father weeks later.
Rachel and Heidi McFarland sued their adoption lawyer, Jason Rieper, in August 2014, after he had lied about receiving the baby's birth mother's signature on an important release-of-custody document.
"His negligence set up our baby on a course that was irreversible," Rachel said.
The birth mother, then-16-year-old Markeya Atkins, changed her mind about the adoption and regained custody of her birth son, Gabriel.
AS NUMBER OF ADOPTIONS DROPS, MANY US AGENCIES FACE STRAINS
The McFarlands were there for Gabriel's birth in December 2013, the Daily Mail reported. The couple even cut his umbilical cord.
Gabriel died at 3-months-old in April 2014 — about five weeks after Atkins regained custody of him. Atkins found Gabriel in her apartment "alone, pale, wet and foaming from his mouth and nose."
Authorities charged the baby's father, 17-year-old Drew James Weehler-Smith, with murder in the baby's death, which the medical examiner said was due to head trauma.
Weehler-Smith was sentenced to 50 years in prison after pleading guilty to second-degree murder in 2015.
Court records show the jury unanimously decided that Rieper's action caused the McFarlands emotional distress.
ISRAEL, LGBT ACTIVISTS FIGHT OVER ADOPTION RIGHTS
"God bless the civil justice system for holding people accountable for the damage they do to others, and to this jury who came to the right conclusion even without all of the evidence," the McFarlands' attorney, Roxanne Conlin, said on Facebook.
The McFarlands adopted a daughter after Gabriel's death, before Heidi gave birth to their youngest daughter — but the couple said they will always remember their son, Gabriel.
"He is the baby that made us mothers," Rachel McFarland said.
The Associated Press contributed to this report.