ACLU sues Indiana town over Christmas display cross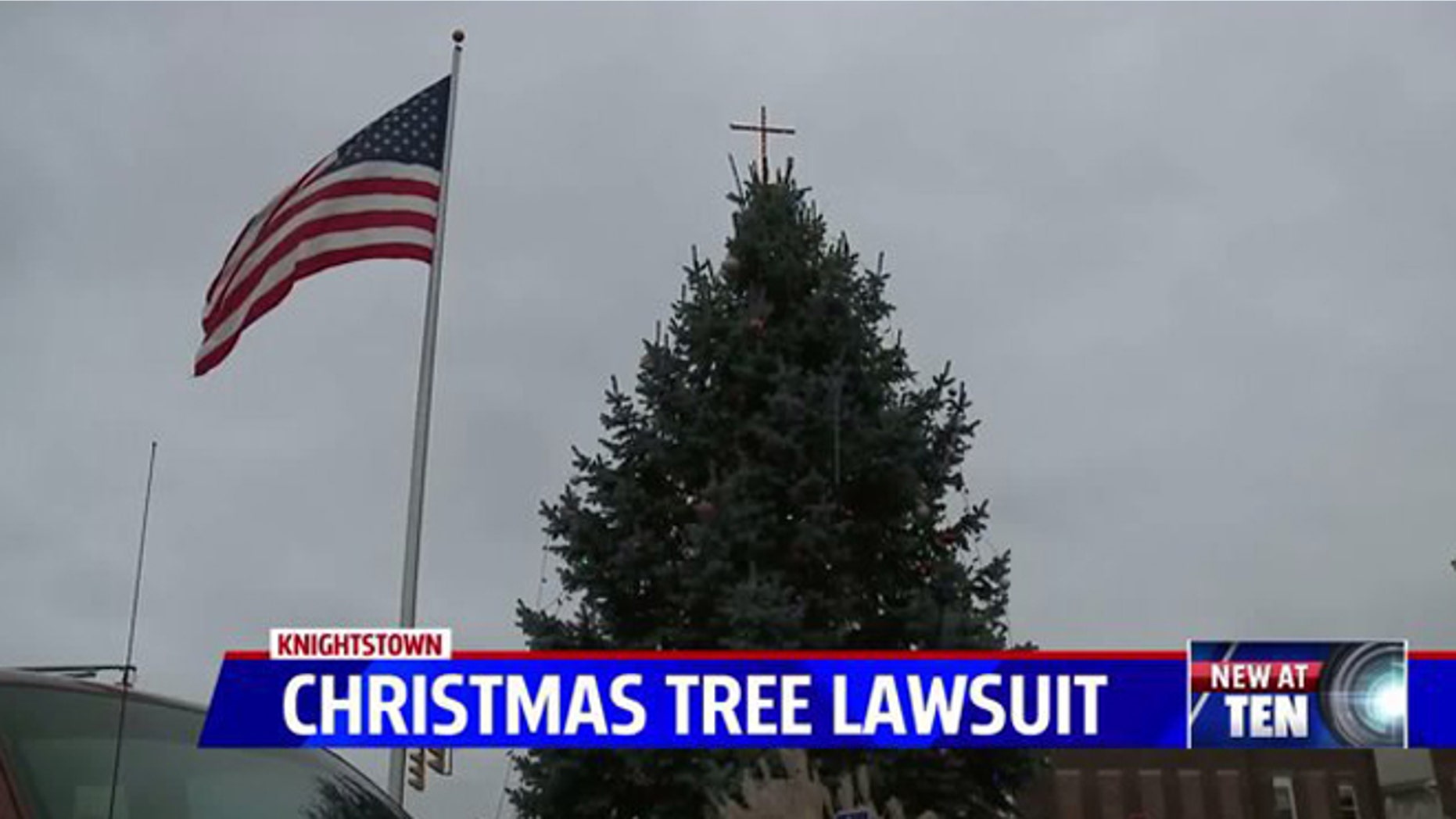 A small Indiana town's Christmas tree has run afoul of the American Civil Liberties Union.
The ACLU of Indianapolis is suing Knightstown over the display, which includes a lighted cross at the top of the tree.
Fox 59 Indianapolis reported Friday that the cross in the middle of town never bothered anyone in the town of 2,000 -- until now.
"A couple weeks ago they had a crowd here," said Knightstown resident Mark Tompkins. "Everybody was here. Everybody was fine with it. But now you've got one person, you know, out of everybody."
Tompkins disagrees with the ACLU lawsuit even though a relative is the plaintiff, according to the station.
ACLU CHAPTER: HIGH SCHOOL'S POLICE EVENT
SENDS 'FRIGHTENING MESSAGE'
The ACLU says in the lawsuit that Joseph Tompkins objects to the cross because it violates the separation of church and state.
The lawsuit, which was filed Thursday, says Tompkins has been "forced to come into unwelcome contact" with the display, causing him "irreparable harm."
The station reported that Tompkins says in the lawsuit that he doesn't want his tax dollars used to light and maintain the display.
"I think we can find people in this town that can replace that 0.0004 cents to give to him and not have to worry about it," Knightstown businessman Lau Ghioc told the station in response.
The Indianapolis Star reported Friday that Joseph Tompkins wants the town to remove the cross and pay him monetary damages.
A call to a Knightstown representative for comment on the lawsuit wasn't returned, the paper reported.