Accused New York, New Jersey bomber Rahimi indicted in federal court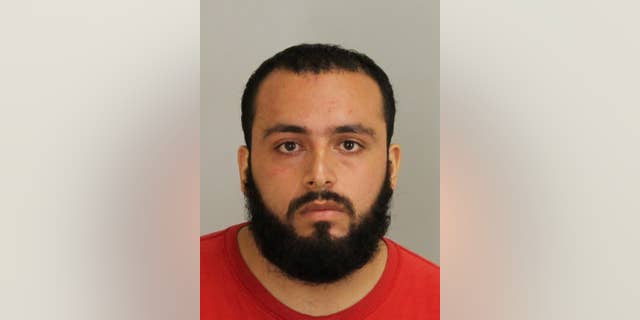 The Afghan immigrant accused of setting off bombs in New York City and New Jersey this past September was indicted Wednesday on multiple charges in connection with the case.
Ahmed Khan Rahimi, 28, faces eight counts in the Sept. 17 attacks, which included a bomb blast that injured 30 people in Manhattan's Chelsea neighborhood.
EXCLUSIVE: FEDERAL COMPLAINT AGAINST BOMBING SUSPECT OMITS JOURNAL'S ISIS REFERENCES

A pipe bomb was also detonated along the rounte of a Marine Corps Charity race in Seaside Park, N.J. Rahimi was arrested two days later in Linden, N.J., after a police shootout.
After Rahimi's arrest, authorities recovered a handwritten journal containing praise for ISIS leader Abu Bakr al-Baghdadi, former Al Qaeda leaders Usama bin Laden and Anwar al-Awlaki, and Nidal Hassan, who shot and killed 13 people at Fort Hood, Texas in 2009.
Rahimi remained in New Jersey recovering from gunshot wounds until last week, when he made an initial appearance in Manhattan federal court. His lawyer, David Patton, said then that Rahimi would plead not guilty when indicted.
NY, NJ BOMBING SUSPECT FACES JUDGE; LAWYER SAYS HE'LL PLEAD NOT GUILTY
Rahimi previously pleaded not guilty to five counts of attempted murder of a police officer and weapons offenses in connection to the shootout in which he was captured.
Rahimi faces life in prison if convicted on the most serious charge of using a weapon of mass destruction. He was scheduled to be arraigned at the federal court in New York Thursday afternoon.
The Associated Press contributed to this report.