Accused killer of Massachusetts jogger held without bail on murder charge
The man accused of murdering a Google employee from New York after she went for a jog near her mom's Massachusetts home stood behind a door in the shadows of the courtroom Wednesday as he was arraigned on a murder charge.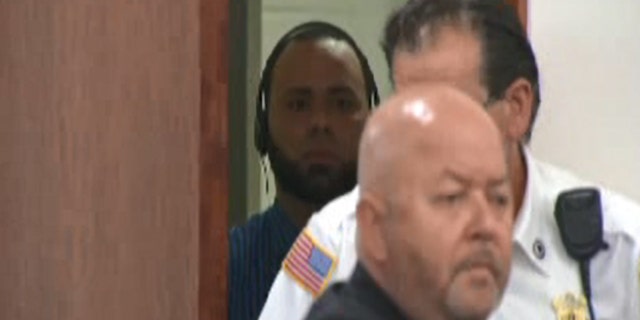 Angelo Colon-Ortiz, 31, did not appear in court because of an "identification issue," his attorney said. Colon-Ortiz instead was seen standing behind a door, listening to a Spanish translator through a set of headphones.
The 31-year-old pleaded not guilty and was ordered held without bail. His next court appearance is scheduled for Aug. 24.
Colon-Ortiz was arrested in April after prosecutors say his DNA matched samples on Vanessa Marcotte's body, and he was indicted by a grand jury on a murder charge last month.
Marcotte was visiting her mother in Princeton, about 40 miles west of Boston, on Aug. 7, when she decided to go out for a run. Prosecutors previously said Marcotte left her mother's home just after 1 p.m. Her iPhone was then disabled or shut off at 2:11 p.m., and her body was found in the woods about a half-mile from her mother's home about seven hours later.
Witnesses at the time reported seeing a dark SUV driven by a Hispanic male, and months later a state trooper spotted an SUV matching the description and jotted down the license plate.
Detectives eventually were able to track down Colon-Ortiz, who agreed to a cheek swab of his DNA -- which authorities say matched the DNA recovered from Marcotte.
The married father of three was working as a delivery man in the Princeton area at the time of Marcotte's murder, Boston 25 News reported.