Accused gunman in Florida movie theater shooting allegedly told police, 'you don't get do-overs'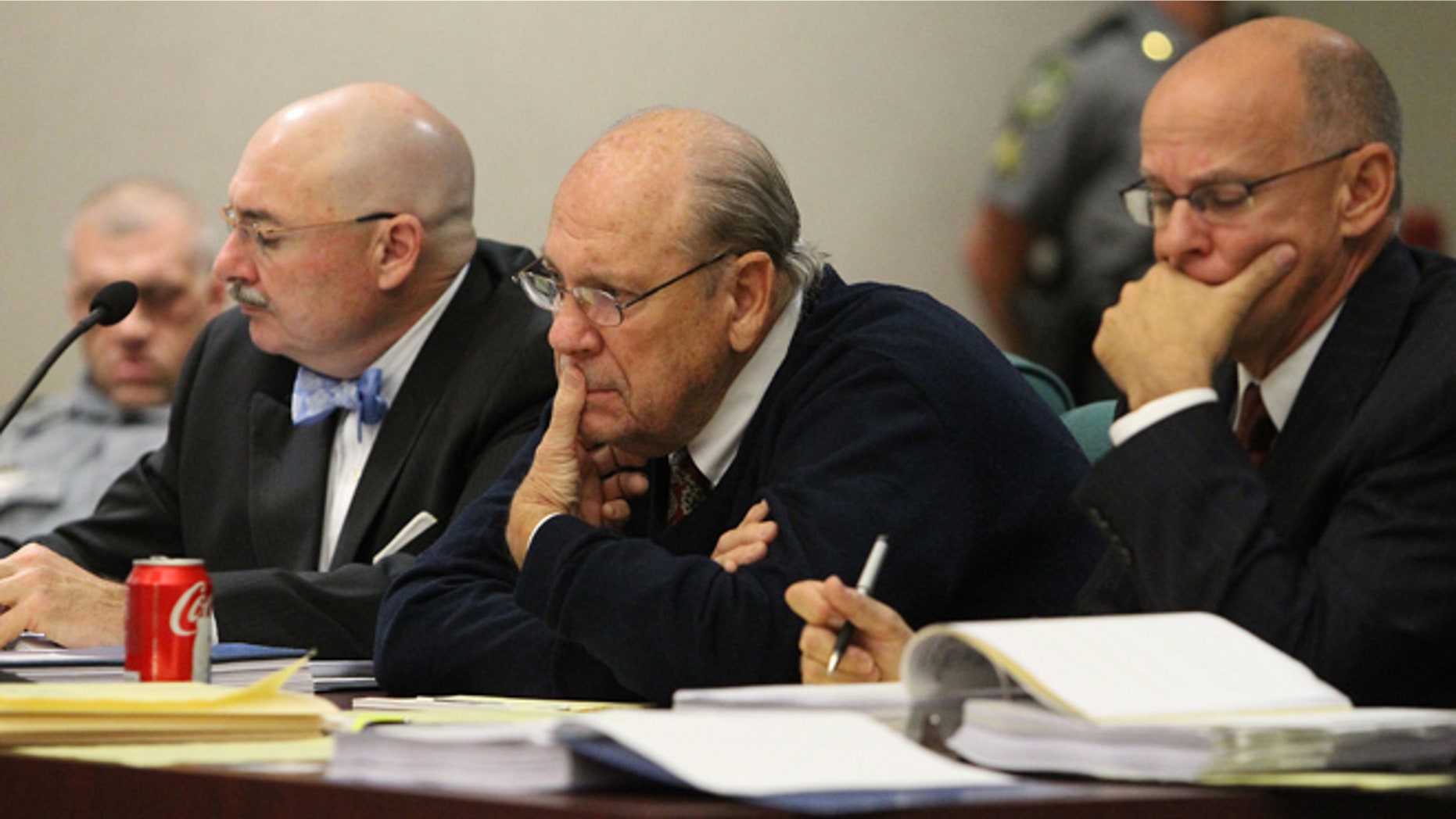 DADE CITY, Fla. – A retired Tampa police officer who fatally shot another man in a movie theater told detectives hours after the shooting that he was scared and shot in self-defense, according to a police interview played in court Friday.
"If I had it to do over again, it would have never happened," Curtis Reeves told Pasco County sheriff's detectives. "But you don't get do-overs."
The interview was played on the second day of a bail hearing for Reeves, 71, who is charged with second-degree murder in the killing of Chad Oulson, 43. Reeves has pleaded not guilty. If convicted, he could face a mandatory minimum sentence of 25 years in prison.
Judge Pat Siracusa also heard from Oulson's widow, Nicole, who was interviewed from a Tampa-area hospital on Jan. 13, the day of the shooting. She was shot in the hand by the same bullet that killed her husband, authorities said.
[pullquote]
"He kept saying stuff to my husband," Nicole Oulson said on the recording. "Immediately it didn't even register with me, I just saw a spark and saw him go down."
She said after the shooting Reeves "just sat in his chair, he just kind of leaned back and just sat there, didn't try to help."
"As all the chaos was going on, he was just sitting there," she said in the police interview.
Authorities said Reeves became upset when Oulson was texting during the movie previews. The Oulsons were sitting in front of Reeves and his wife.
Witnesses said they didn't see Oulson hit Reeves, but some saw popcorn flying toward him.
"This happened so damn fast," Reeves told Detective Allen Proctor in the recording. Reeves also said a woman with Oulson -- later identified as Nicole Oulson -- was "holding" her husband.
The bond hearing began Wednesday and has taken an unusual turn as prosecutors sought to keep Reeves held without bail until his trial.
The judge has said he wanted to give both sides ample time for testimony, and the hearing has provided glimpses of the strengths and weaknesses of the case against Reeves.
Reeves told the detective that Oulson hit him in the face and that his glasses became crooked.
"It scared the hell out of me," said Oulson, adding that had he been younger, he would have "wrassled" Oulson to the ground. "The guy was very aggressive."
Reeves' wife told a detective during she didn't see Oulson strike her husband, but he told her he had been hit in the moments after the shooting.
Vivian Reeves also told detectives that Oulson used expletives, but didn't make any threats. She said he stood up and turned around, leaning over toward Reeves.
She was crying during the interview with detectives and said she didn't know why her husband fired the single shot.
"He was in law enforcement 20 years, and he never shot anybody," she said. "He's never threatened anybody with a gun."
In an interview this week on ABC's "The View," Nicole Oulson said her husband was texting with their daughter's baby sitter.
Reeves "had confronted my husband several times, which my husband ignored and ignored and ignored. And it just got to a point where my husband spoke up," she said.
On Wednesday, Reeves' attorney called four witnesses, including Reeves' daughter, to testify that he does not have anger issues and that he would not be a risk to the public if the judge released him on bond.
Reeves is also charged with aggravated battery in Nicole Oulson's injury.