Abraham Lincoln fights corruption accusation in newfound letter for sale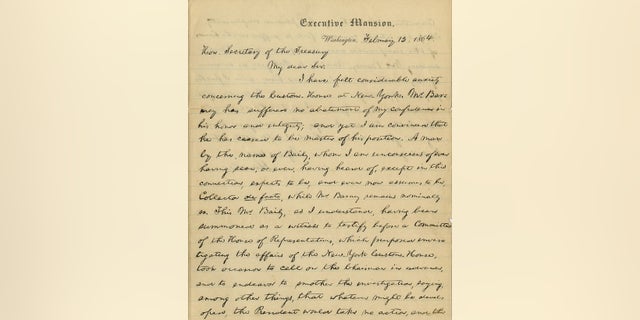 NEWYou can now listen to Fox News articles!
A long-lost letter, written by Abraham Lincoln responding to accusations of getting in the way of a corruption investigation, is worth more than $80,000 – and it is now for sale.
This letter was one of several that were left in an abandoned house and lost for many years.
HANDWRITTEN LETTER FROM ABRAHAM LINCOLN FOR SALE
"This is a remarkable find," said Nathan Raab, the principal at The Raab Collection. "We have no doubt it will find an appreciative new home."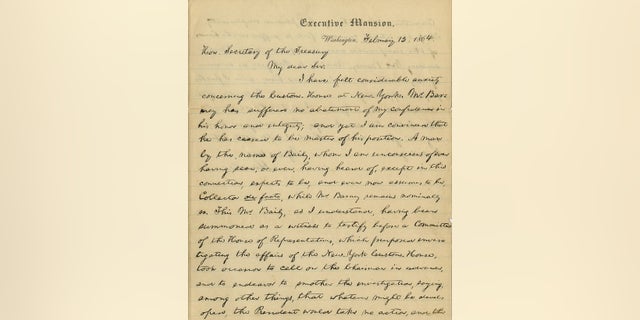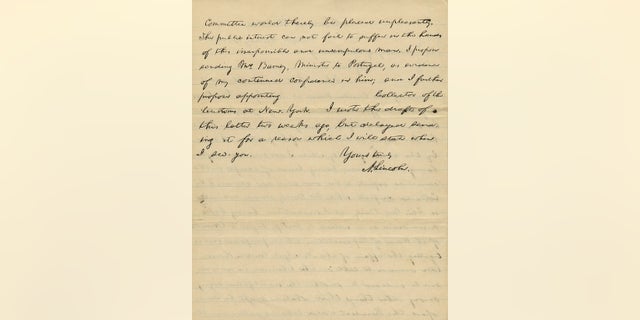 The letter, dated Feb. 12, 1864, was addressed to Secretary of the Treasury Salmon Chase, who Lincoln believed was behind "all the mischief" in an accusation that infuriated him.
One of Lincoln's enemies and one of Chase's allies stated that Lincoln was thwarting an investigation of corruption in front of Congress, which was actively working to find corruption.
NORTH KOREA USES FAKE ABRAHAM LINCOLN LETTER TO CRITICIZE OBAMA
Lincoln defended his reputation in the letter, saying Chase's ally's claims of an "endeavor to smother the investigation…among other things, that whatever might be developed, the President would take no action" are false.
"The public interest can not fail to suffer in the hands of this irresponsible and unscrupulous man," he wrote.
This rare historical document written by our nation's 16th president is being sold by The Raab Collection for $85,000.