A jury on Friday acquitted former New England Patriots tight end Aaron Hernandez in the 2012 shooting deaths of two men he encountered at a Boston nightclub.
They reached a verdict nearly two years to the day after the former NFL star was convicted in another killing.
Jurors deliberated first-degree murder charges against Hernandez for more than 40 hours over six days.
Hernandez was accused of fatally shooting Daniel de Abreu and Safiro Furtado in 2012. Prosecutors said the former football player opened fire on their car because he felt disrespected when one of the men bumped into him and spilled his drink at a Boston nightclub.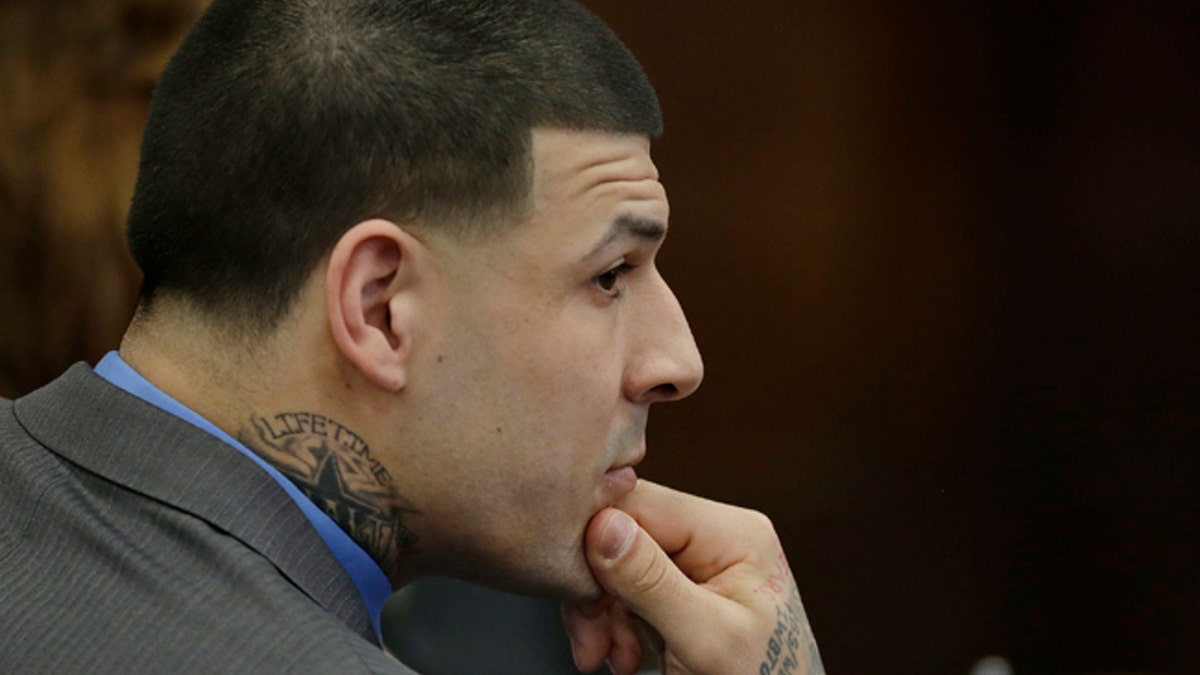 The defense team pointed the finger at Alexander Bradley, a close friend of Hernandez who was with him the night of the shootings.
Hernandez, 27, is already serving a life sentence for the 2013 killing of Odin Lloyd, a semi-professional football player who was dating the sister of Hernandez's fiancee.
Bradley claimed Hernandez became enraged after de Abreu bumped into him while dancing, spilling his drink. He said Hernandez later opened fire on the men's car as they waited at a stoplight.
Bradley also said Hernandez shot him in the face months later after he made a remark about the earlier shootings. Bradley lost his right eye in the shooting. Hernandez was also charged with witness intimidation in connection with Bradley's shooting.
Hernandez's lawyers said it was Bradley — an admitted drug dealer — who shot the men over a drug deal. The defense hammered at Bradley's credibility, citing his immunity deal with prosecutors to testify against Hernandez, his role as the driver of the car the night of the shootings and his criminal record. Bradley is serving a five-year prison term in Connecticut for firing shots at a Hartford nightclub in 2014.
Hernandez grew up in Bristol, Connecticut, and played for the Patriots from 2010 to 2012. About six weeks after Furtado and de Abreu were killed, Hernandez signed a five-year, $40 million contract with the Patriots and went on to play another season before Lloyd was killed. He was cut from the team shortly after he was arrested in Lloyd's killed in June 2013. He was not charged in the 2012 killings until 2014.
In his first trial, jurors deliberated for 36 hours over seven days before convicting him of murder.
The Associated Press contributed to this story.