Aaron Hernandez moved to new cell, called a model inmate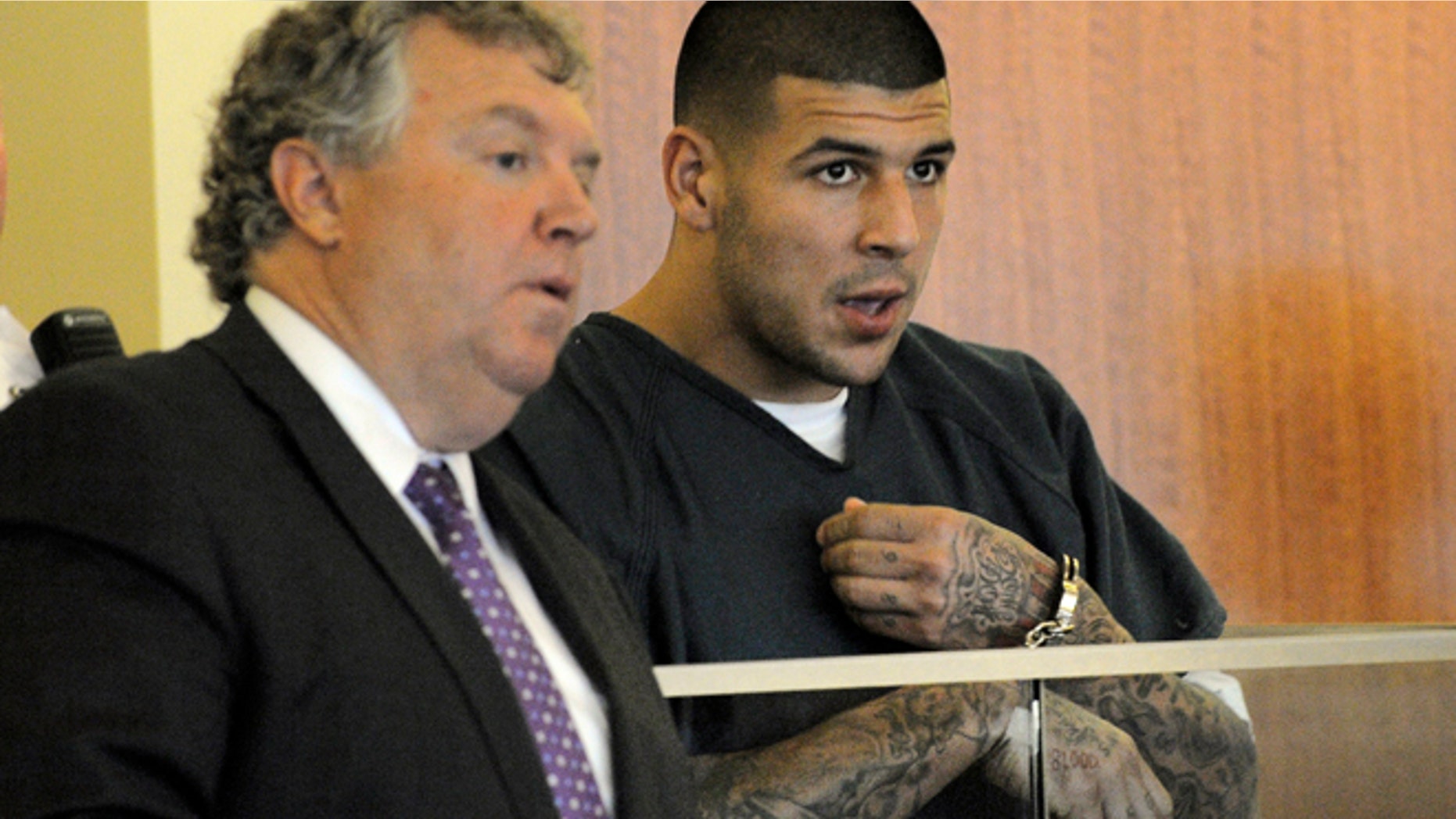 The Bristol County sheriff says former New England Patriots tight end Aaron Hernandez has been moved to a new cell block where he does not have one-on-one interaction with other inmates.
Sheriff Thomas Hodgson says Hernandez is alone in a cell. He was moved Monday after spending five days in a medical unit cell. Hernandez is also reportedly allowed out of his cell for three hours a day instead of just one. Hernandez takes all his meals in his cell and does not have access to television or the Internet, MyFoxBoston.com reports.
While Hernandez is out of his cell, he is allowed to use the phone, go out into the yard, or visit a common room. Thus far, Hernandez has not made any special requests.
Hernandez is allowed to put up to five people on the visitors' list. Each visitor must be screened and approved.
The 23-year-old Hernandez is being held without bail after pleading not guilty to a murder charge.
Hodgson tells The Herald News of Fall River that jail officials have completed their initial assessment to determine whether Hernandez has any gang affiliations, based in part on his tattoos, and have found none.
He says Hernandez has been a model inmate, but he is being watched closely because other inmates might want to "make a name for themselves."
Prosecutors say Hernandez orchestrated an execution-style shooting of a semi-professional football player  near Hernandez's North Attleborough home on June 17. They say it happened after the two went to a night club a few days earlier and Odin Lloyd, 27, spoke to people Hernandez didn't want him talking to.
Click for more from MyFoxBoston.com
The Associated Press contributed to this report