A Resurrection Story: A Church's 900-Mile Journey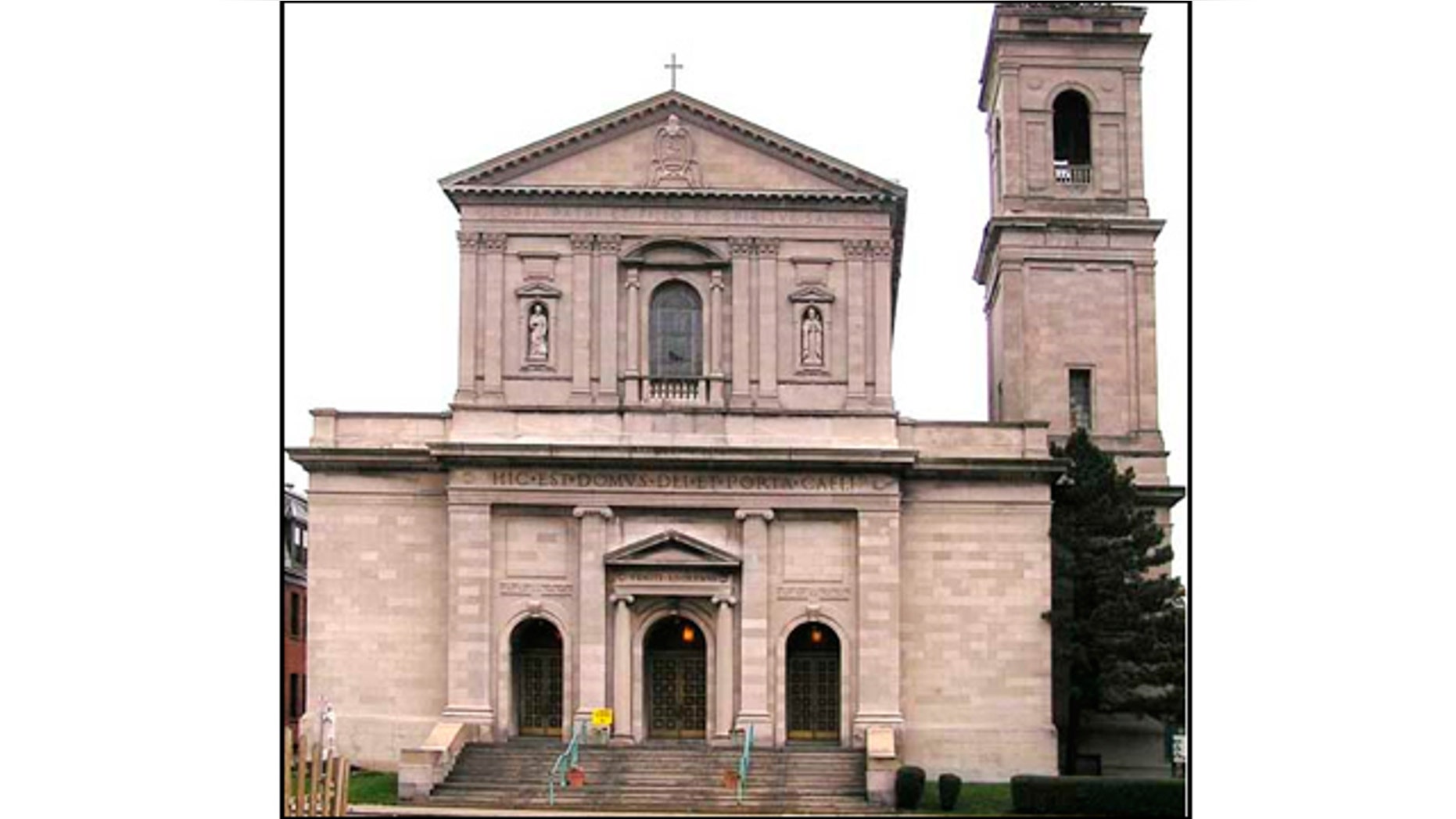 Easter is the cornerstone of Christianity. Architecturally speaking, the faith's foundation is the belief that Jesus rose from the dead.
This week the resurrection narrative is more intense for two Catholic parishes separated by 900 miles and vastly different life cycles.
In Buffalo, N.Y., a city in economic downtown, a dwindling membership forced the closure in 2008 of the more than century-old St. Gerard's Church, a classical architecture structure inspired by the Basilica of St. Paul outside the walls in Rome.
"It was very sad," says 82-year-old Dorothy Eckl, who had been a member at St. Gerard's parish for 70 years.  "My sister, she was baptized here, and she went to school here and she was confirmed here and she was married here, and my brother likewise."
In Norcross, Ga., a magnate for young families and new industries -- the fast-expanding parish of Mary Our Queen church needed a new building. Its priest, Father David Dye, an architecture enthusiast, asked that the new church be one built to last "through the age."
An artist's rendering of a proposed structure looked almost exactly like St. Gerard's in Buffalo.
A contemplated scenario to move St. Gerard's seemed outlandish; it had never been done before in the U.S. But after careful study, it was deemed possible: Mary Our Queen's new building would be the classically structured St. Gerard's.
Not a duplicate. The actual building.
Instead of constructing a new church, the parish is moving the entire St. Gerard's --- stones, spire and stain glass--- 900 miles south to Norcross, outside of Atlanta.
"This is the season of death and the season of resurrection," says St. Gerard's priest, Father Francis (Butch) Mazur. "The dead takes place here in this building and a new life will be given to another community in Georgia."
The symbolic new life began this week. The one-ton statue of St. Gerard and the candlestand were removed from the Buffalo sanctuary, shipped south, and will be installed in Georgia during a special Easter Mass after being blessed by Archbishop Wilton D. Gregory of Atlanta.
Already, structural engineers have performed a laser beam survey, essentially a CT scan, of St. Gerard's, determining that it is sound enough to be dismantled and reassembled.
The dismantling will start in reverse order, with the top of the church bell tower. All pieces will be numbered and crated, then shipped to Georgia, where the church will be reassembled on a new foundation. Certain plaster parts deemed too fragile or worn will be recast and remade for the new location.
The cost of the project is estimated at $15 million, most of which has yet to be raised. The dismantling cannot begin until the money has been raised, but it is much cheaper than building a replica.
To build a church like St. Gerard's today would cost about $40 million and financing would not be the only challenge; talent is scarce as well.
"They don't build them like this anymore," says Father Mazur. "It's the architecture that is here, the marble, the stain glass windows, you can see they are priceless. And we just don't have the craftsmen and the craftswomen who can do things like that."
Case in point: the architects had to call in a man in his 80s who once was a master stonecutter, to figure out how to disassemble the massive marble altar. No modern worker understood how to do it.
With hundreds of Catholic churches shutting their doors and closing down, this project opens a new chapter of possibilities: preservation through relocation.
But for Dorothy Eckl, the most she hopes for is to celebrate her old church's new home.
"I think it will be a glorious feeling just see the church go down there. I still can't even imagine how it will happen ... but I hope to be there."
And then she, and hundreds of other parishioners, will be able to tell their Easter story, of how what was once dead ... was made alive.