A minute-by-minute look at the Jodi Arias verdict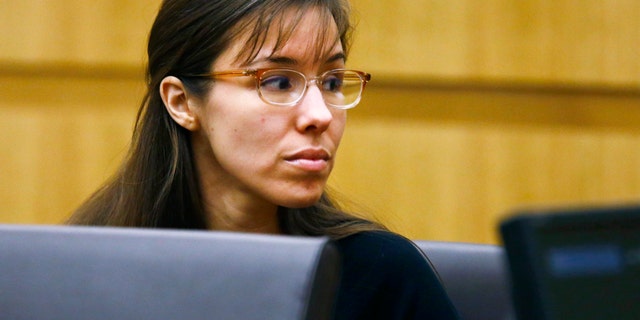 NEWYou can now listen to Fox News articles!
PHOENIX – The jury has reached a verdict in the trial of Jodi Arias, a waitress and aspiring photographer accused of murdering her one-time boyfriend in Arizona. Arias initially denied involvement and later blamed the killing on masked intruders. Two years after her arrest, she said she killed Travis Alexander in self-defense.
After a four-month trial that included graphic details of their sexual escapades and photos of Alexander just after his death, jurors began deliberating Friday afternoon.
This is what AP reporters on the scene Wednesday are learning about the events unfolding:
VERDICT REACHED, 11:30 a.m.
Court system sends out an email: "The jury has reached a verdict in the State v Jodi Arias. The verdict will be read today at 1:30 p.m." That triggered a flurry of people rushing to the courthouse and live TV shots and Web feeds by the numerous news outlets covering the trial.