Jessica Lauren was 3 years old in 1983 when her father was shot and stabbed to death inside the family's oceanfront Florida home in a murder that received no justice -- despite a newly surfaced tape by an ex-con detailing his role in the crime to police.
Lauren, a veteran television news reporter, has spent her entire adult life searching for clues in the unsolved killing of her father, Eugene Hicks, who owned a business on the infamous Thunderboat Row in south Florida where he bought and sold high-speed cigarette boats. The business was known to have connections with an illicit drug smuggling trade.
"My dad had a checkered past and I believe the state and police didn't find him worthy of justice," Lauren told Fox News.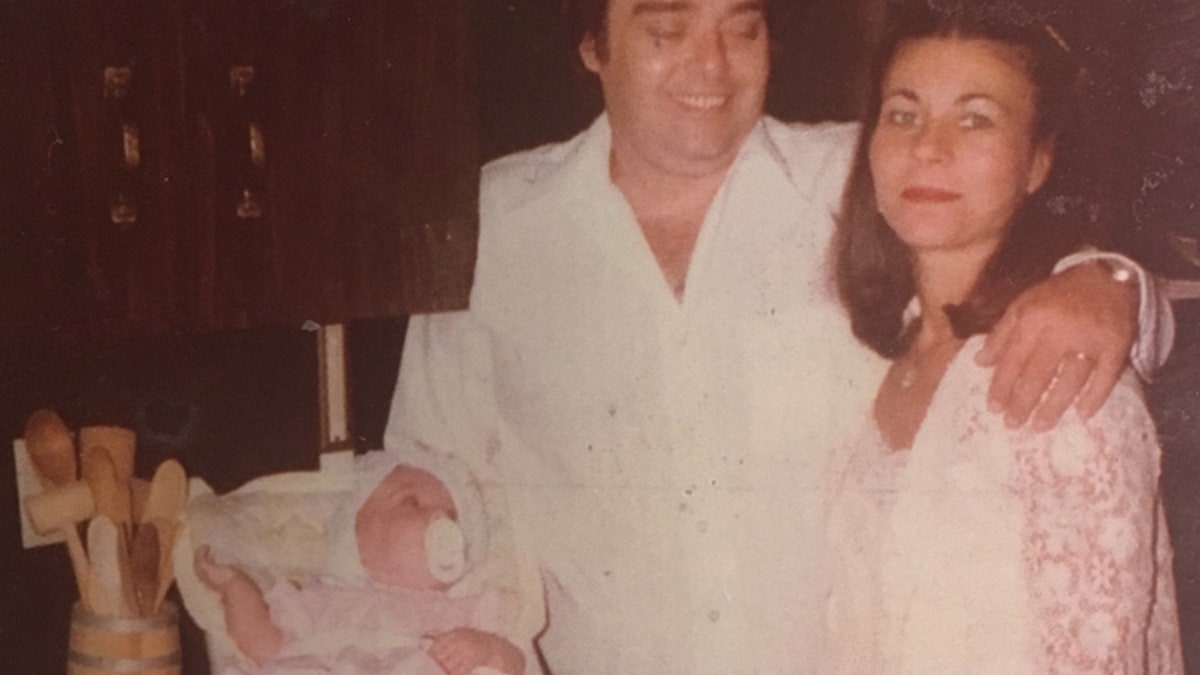 Lauren's meetings with police, her emails to prosecutors, and her requests for information through a First Amendment rights attorney over the years seemed to lead to nowhere.
Then, one morning last December, Lauren received a DVD in the mail from the Broward County State Attorney's Office that she said answered all her questions.
A man, identified as George Williams, is seen on a grainy videotape speaking to Hallandale Beach Police Detective Ron Buekers in 2004 about Hick's murder. Williams tells the investigator how he agreed to drive his longtime friend -- Kenneth Bicking -- to Hicks' Hallandale home on June 6, 1983, in exchange for money but said he was unaware Bicking would kill Hicks.
Williams described seeing Hicks on the floor of his living room after being shot in the head. The 35-year-old father was still moving, Williams told the detective, so Bicking grabbed a kitchen knife and stabbed him in the chest. The two ransacked the home for drugs before fleeing, he said.
"I could see the body moving," Williams told Beukers. "I know he was moving, and I know I told Kenny, I said, 'Kenny he's still alive.' He goes, 'OK.' I guess he went into a kitchen, and he had a knife, and he started stabbing him a bunch of times."
Neither Williams nor Bicking was arrested in the murder of Hicks.
Williams now lives in Greeneville, Tenn. Bicking, meanwhile, was handed two life sentences in 2014 for kidnapping and raping women in Jacksonville, Fla. He was also implicated in the 1993 murder of Colin Ridgway, a former Dallas Cowboys punter.
Lauren and her family never knew about the 2004 videotaped interview with Williams, which she said she considers a confession.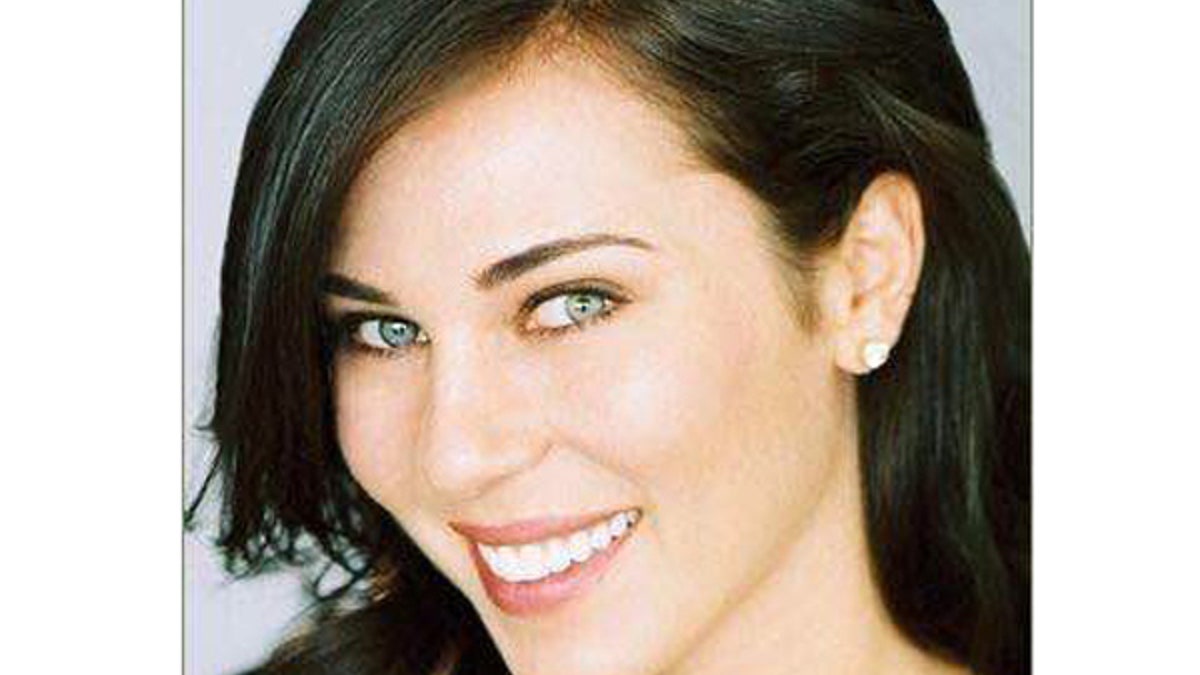 "Police and prosecutors turned their head to his death and let killers go free even after they admitted to doing it on-camera," Lauren said. "As a result, they went on to kill, rob and rape innocent people."
But the Office of the State Attorney in South Florida's 17th Circuit strongly rejected any suggestion prosecutors did not seek justice in Hicks' murder -- and pointed to several legal challenges in the case.
The Hallandale Beach detective, who was focused on Bicking, is heard on tape telling Williams he is being interviewed as a witness -- not a suspect -- and granted him immunity in the case.
Jeff Marcus, Chief Assistant State Attorney of the 17th Judicial Circuit in Fort Lauderdale, said Williams' account is not a confession to murder. He also said that, under the law, the tape was not admissible because it was recorded in 2004, some 21 years after the crime.
"If that statement was admissible, he [Williams] could have been charged with a crime – accessory after the fact," Marcus told Fox News. "That would have been a crime, except the statute of limitations had long passed."
Further, Marcus said authorities had no other evidence, like DNA or fingerprints, linking Williams and Bicking to the crime scene or murder weapon.
"The only evidence we have is what this guy says," Marcus said.
The Broward State Attorney's Office said in a formal statement, "As we have expressed repeatedly, we are sincerely sorry that the victim's family has been unable to receive adequate closure for this horrific death."
In a close-out memo obtained by the Miami Herald, Broward prosecutors acknowledged the men are the two "likely" suspects. But prosecutor Tom Coleman wrote, "There exists no competent evidence to present that would result in a reasonable likelihood of a conviction in this case," according to the newspaper.
Williams and Bicking could not be reached for comment.
Lauren, who moved back to Florida after receiving the tape, recalls visiting the Hallandale Police Department when she was a 21-year-old college student seeking updates in the case.
Police had none. Instead, Lauren said Detective Buekers had a message for her.
"He said, 'Your dad kind of deserved what he got. He played both sides of the fence,'" Lauren said.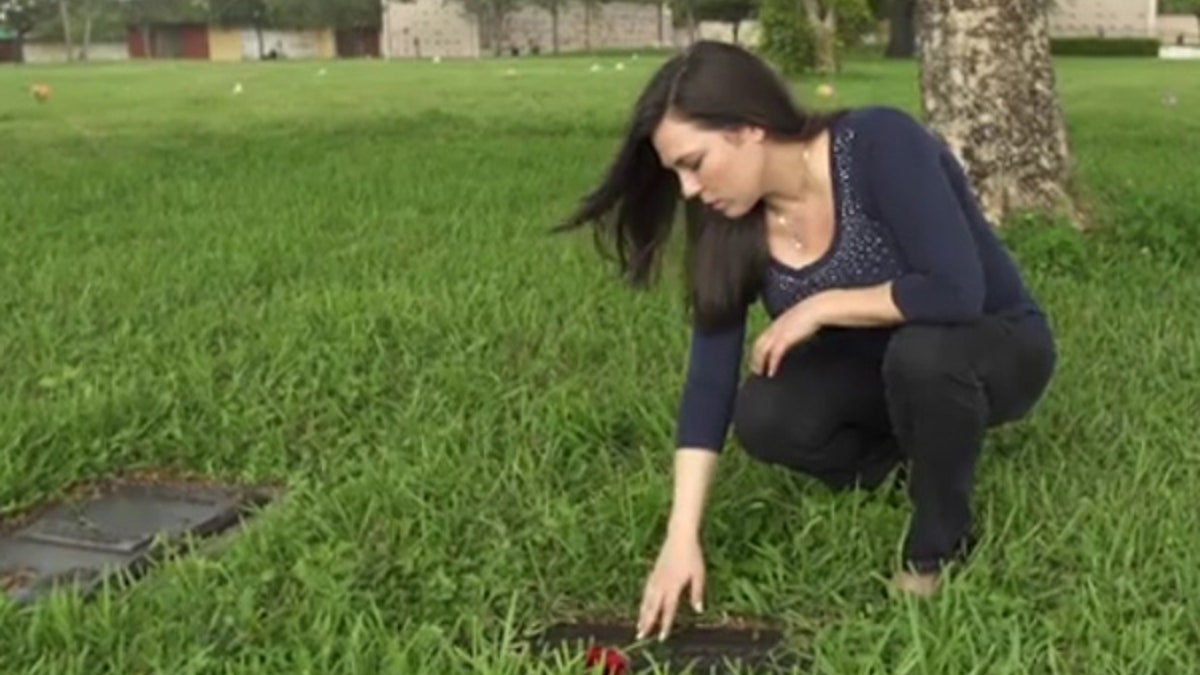 Buekers was alluding to her father's connection with the drug trade. Hicks had been arrested in 1978 aboard a yacht with eight tons of marijuana and was awaiting sentencing at the time he was killed.
He then proceeded to show Lauren crime scene photos of her father on the floor, pointing to a pool of blood and brain matter, she said.
"That's the last memory I have of my dad," Lauren said.
"My father had a checkered past before he was shot and stabbed. His case was barely investigated and swept under the carpet," she said. "They felt he didn't deserve justice."