A 95-year-old World War II vet gets overdue medals for heroism and service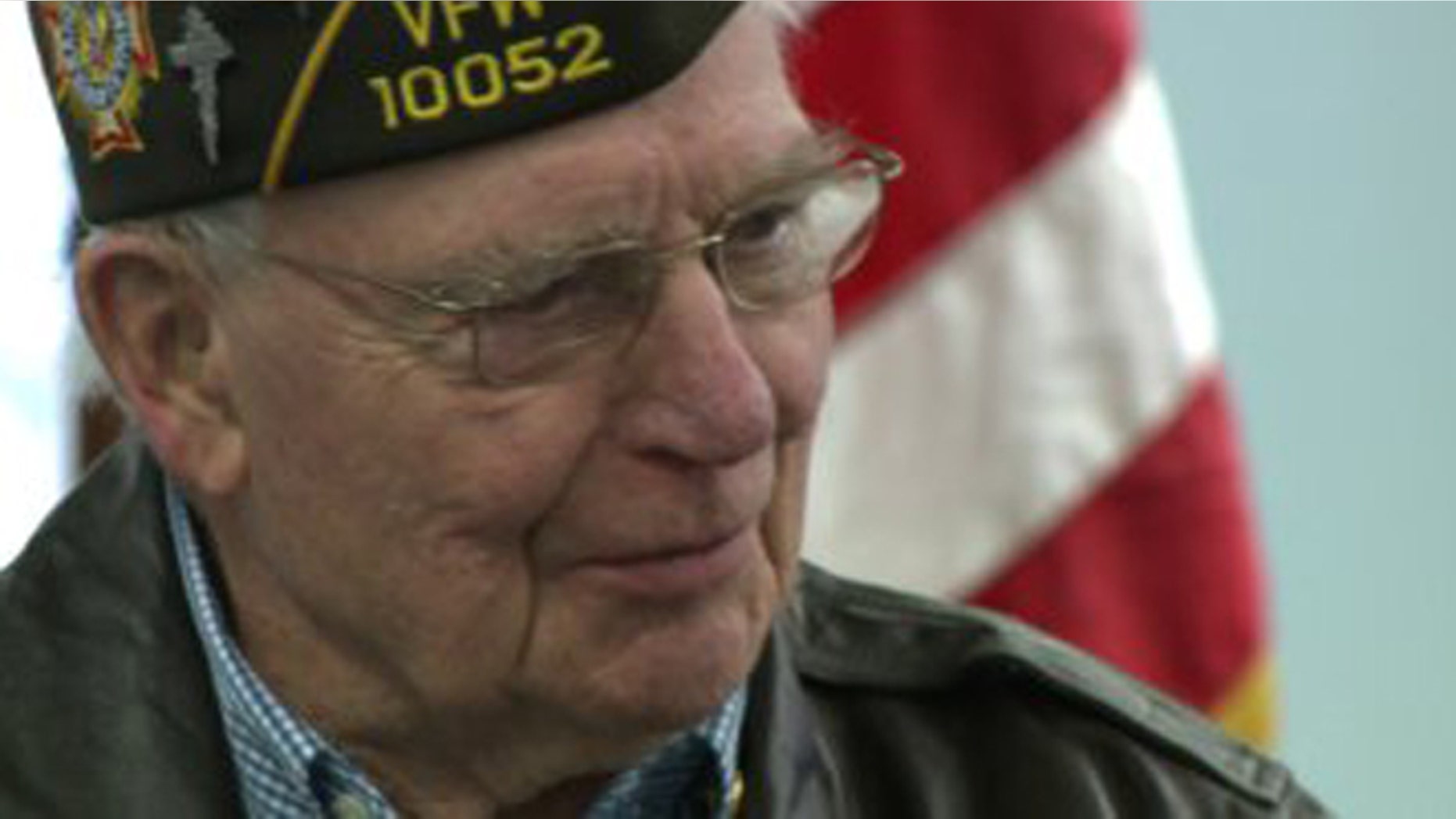 A 95-year-old vet who flew 35 combat missions in World War II never received the medals he earned for heroism and service but that oversight was finally remedied Friday at a special ceremony.
Irvin Daubert of Cheshire, Conn., was a B-24 Liberator staff sergeant and armor gunner on missions to drop supplies to troops on the ground, Fox 61 reports. He and his crewmates came under attack more than once but no one was ever wounded or killed on any of the missions.
He is the last living member of his B-24 crew, the station reported.
Daubert collected six medals but had never received them due to a paperwork mix-up at the end of the war, according to the New Haven Register.
He secured the medals with the assistance of Rep. Elizabeth Esty (D-Conn.).
His friends and family attended the medal presentation at the Cheshire Town Hall.
The widower was presented with the Distinguished Flying Cross, Air Medal with 4 Bronze Oak Clusters, Good Conduct Medal, American Campaign Medal, European-African-Middle Eastern Campaign Medal and Honorable Service Lapel Button WWII and three medals no longer issued by the military.
"To all of us who served in service, you all did the same thing for your country," Daubert said at the ceremony, according to WTNH-TV. "They called on us at a time when the country needed our help and we signed up, and defended our country."