911: Man kills daughter who was also his wife after breakup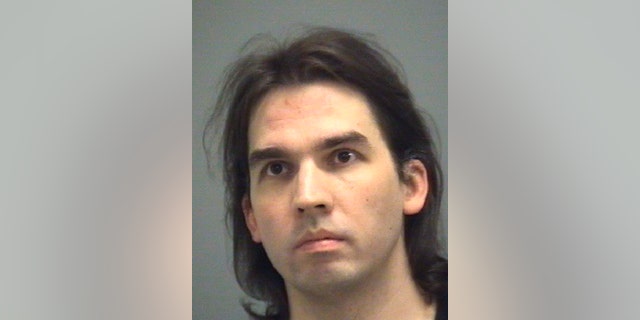 NEW MILFORD, Conn. – A man killed his wife — who was also his daughter — and their 7-month-old son and then took his own life after she broke up with him, according to a 911 call.
Steven Pladl's mother called police in North Carolina to say she'd had a disturbing call from him and to ask officers to check on the well-being of her infant grandson.
The mother told police Pladl said he'd killed his baby in Knightdale, North Carolina, and his 20-year-old daughter and her adoptive father, who were shot in Connecticut. Pladl's mother said he was upset because his daughter had broken up with him. The slain infant had been born of the relationship between Steven Pladl and his daughter Katie Pladl.
"I can't even believe this is happening," said Steven Pladl's mother, whose name was redacted from the recording of the 911 call released by police in Cary, North Carolina.
The woman asked police to check on her grandson, Bennett Pladl. She said Steven Pladl had told her that he left a key under the front mat.
"He told me to call the police, that I shouldn't go over there," she said.
Police found the baby dead, alone in the house. Authorities have not said how the baby was killed.
"We're trying to make sense of all the factors that led up to this senseless taking of life," Knightdale police Chief Lawrence Capps said.
The 911 call came shortly after witnesses in rural western Connecticut reported hearing what sounded like semi-automatic gunfire Thursday morning. Inside a pickup truck with the window shot out police found the bodies of Katie Pladl and her adoptive father, 56-year-old Anthony Fusco.
Steven Pladl had contacted his daughter's adoptive family in Wingdale, New York, on Wednesday night and said he would be going to see them, said Shawn Boyne, chief of police in New Milford, Connecticut. Katie Pladl and Fusco were shot as they were out running errands.
Police said Steven Pladl later was found dead of a self-inflicted gunshot wound in a minivan across the state line in Dover, New York.
Steven Pladl and Katie Pladl had been arrested on incest charges out of Henrico County, Virginia, in January.
Since the arrests, their son had been in the custody of Steven Pladl's mother. Knightdale police said the boy was last seen alive by his grandmother on Wednesday night, when Steven Pladl asked to take him home to Knightdale, telling his mother he planned to speak with his daughter via Skype.
Steven Pladl previously was married to Katie Pladl's mother. He told her last year that he had impregnated their daughter and planned to marry her after obtaining a divorce, the Richmond Times-Dispatch reported. As a child Katie Pladl had been adopted by a family out of state, but after turning 18 she reached out to her birth parents through social media and expressed an interest in getting to know them.
Steven Pladl had two other children, ages 6 and 11, when Katie Pladl moved in with the family. Katie Pladl's mother initially learned Katie was pregnant by reading a journal of one of the younger children. Eventually Steven Pladl told his other children they were not to refer to Katie as their sister, but rather as their stepmother, court documents said.
Attorney Rick Friedman, who had been representing Steven Pladl in the felony incest case, said he had breakfast with Pladl only a month ago and had no indication such violence was possible.
"This really bothers me a lot because nobody ever could have predicted this. If anybody had a remote idea anybody was in harm's way there would have been no bond set," he said. "There was just absolutely no prior notice anything would happen to these people."
As part of the bond requirements, Friedman said, the father and daughter were not supposed to communicate with one another. He said Katie Pladl had been living in New York with her adoptive parents.