911 calls reveal panic as Florida high school massacre unfolded
The Broward County Sheriff's Department on Thusday released ten of 81 emergency calls placed during the shooting at a Florida high school on Valentine's Day that left 17 people dead.
Included among the callers are several family members who students reached out to in the midst of the chaos, a person living nearby that thought they heard gunshots and an individual who, while speaking in such a low voice that the dispatcher had trouble hearing them, said "Marjory Stoneman Douglas High School is being shot up."
That call eventually dropped off after the operator said "Hello?" multiple times and "I can't hear you. Are you at the school?"
NIKOLAS CRUZ INDICTED ON 17 COUNTS OF MURDER, JAIL RECORDS REVEAL ODD BEHVIOR IN DAYS AFTER FLORIDA MASSACRE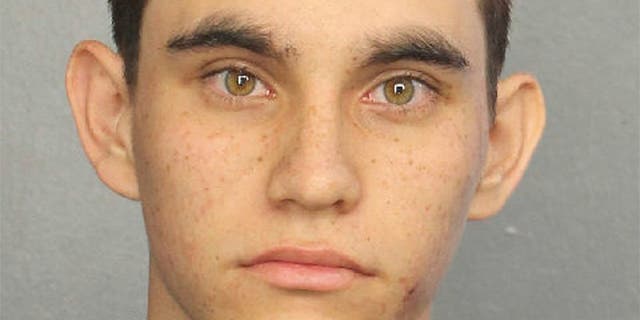 Several of the calls were transfers from other 911 operators, including one from a parent who said her son said he "heard noises and pops and he thinks there's a shooting going on at the school."
Another woman who was emotional also called in saying she was talking with her son who "said 'Shots! Shots! Shots! Mom! God."
Dispatchers spoke with a woman whose daughter told her that shots were fired nearby and she was hiding behind a desk. As information trickled in, the girl, who was texting her father, said that police had arrived.
"There were three shot in her room," the mother learned. "Oh my God, oh my God."
NIKOLAS CRUZ'S MOM, TORMENTED BY HIS BEHAVIOR, WEIGHED SIGNING OVER PARENTAL RIGHTS: FAMILY SOURCE
And one man called 911 on behalf of a woman whose two daughters were in the high school – one of them was hiding in a classroom and the other was hiding in the auditorium. The mother was speaking on the phone to one of the girls who said she'd heard shots being fired. Confusion ensued as someone entered the room and the mother could be heard in the background saying, "Stay together … I love you, I love you, it's Mom. Lord God. Lord God."
It was later determined on the call that it was police who had entered the room.
Shooting suspect Nikolas Cruz, was formally charged Wednesday with 17 counts each of premeditated murder and attempted murder. The Broward County grand jury announced the 34-count indictment for Cruz, who police said opened fire inside the high school in Parkland. The attempted murder charges were for the 17 other people injured in the mass shooting.