911 audio released from couple tied up by fugitive ex-LA cop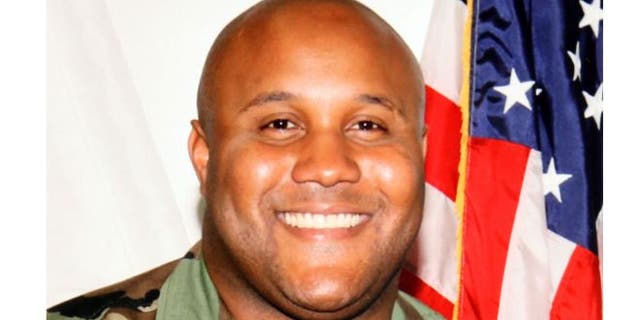 SAN BERNARDINO, Calif. – Authorities on Tuesday released audio of a February 911 call from a California couple bound in their condo by fugitive ex-police officer Christopher Dorner, who fled in their SUV and would die during a shootout with deputies just hours later.
"We were tied up by Dorner," Karen Reynolds says, her husband Jim shouting in the background, during the roughly 21-minute recording from Feb. 12 released by San Bernardino County after a public records request by The Associated Press.
"We're still tied up!" she says shortly after.
The couple arrived to work on their mountain condominium that day and found Dorner, who had eluded a massive manhunt for a week.
Minutes after Dorner departed, Karen Reynolds freed herself enough to get to her cellphone, calling 911 in speaker mode with her hands still bound.
She told the operator she believed Dorner had been holed up in her condo just across from the manhunt's command center during much of the search.
"I'm pretty sure he's been here the whole time," Reynolds says.
"You guys are just across from the command center?" the operator says, sounding surprised.
The couple stayed on the call while they waited for deputies. Karen Reynolds at one point falls over and groans in pain.
The operator asks Reynolds to yell out for deputies so they could locate the couple, and they arrived 19 minutes into the call.
Dorner would be spotted again just after he fled, and hours later would die from what authorities called a self-inflicted gunshot wound during a shootout with deputies, ending a rampage that left four people dead.