83-year-old woman vanishes after departing plane at Reagan National Airport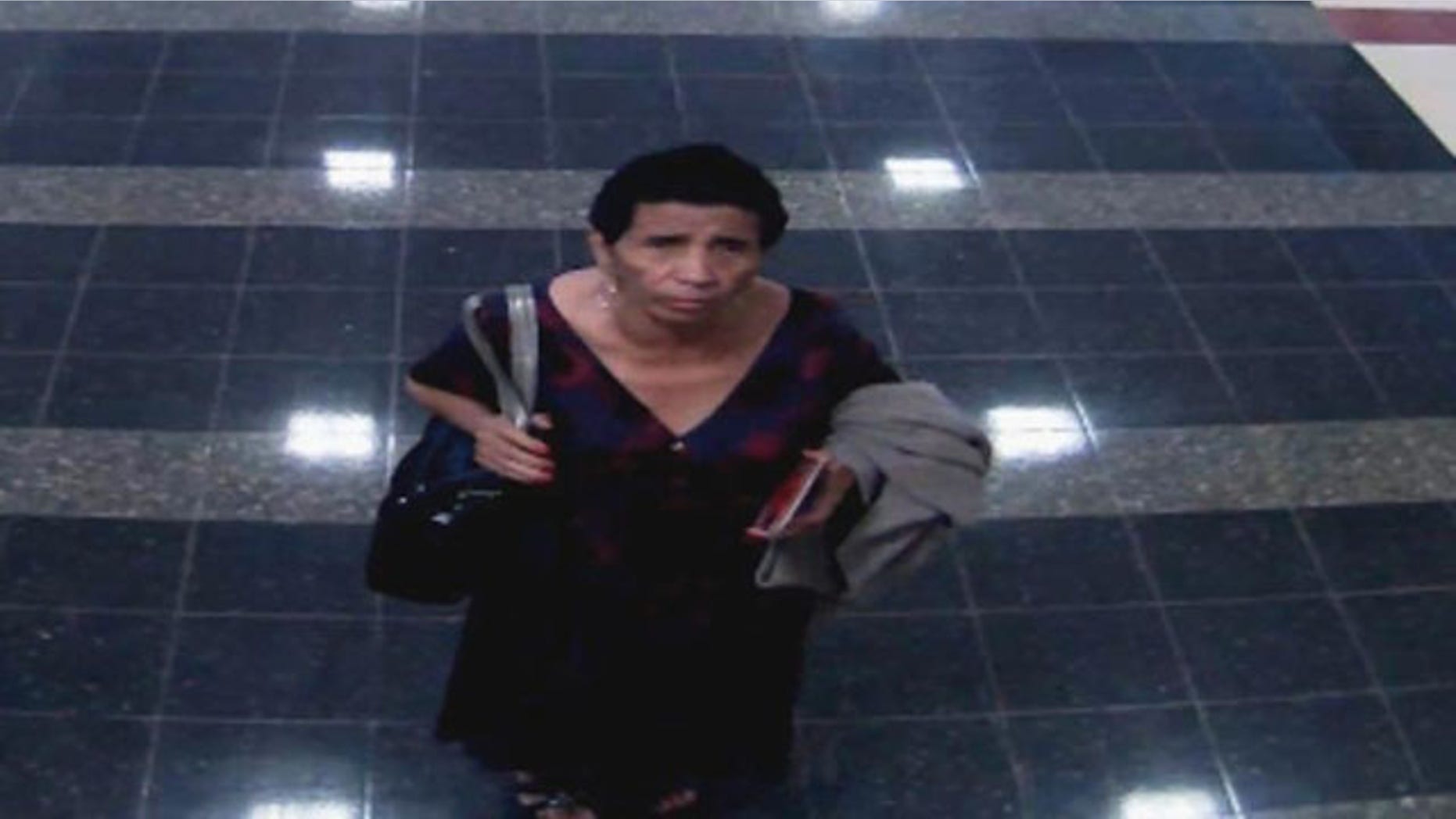 Local police and volunteers are combing D.C.'s Roosevelt Island for an elderly woman who vanished Friday after arriving at Reagan National Airport from Barbados.
83-year-old Victoria Kong was last seen walking on a footpath towards D.C. while her family awaited her arrival at the airport's baggage claim area, MyFoxDC.com reports.
Authorities tell the station search dogs have indicated Kong traveled onto Roosevelt Island apparently on foot, but did not leave.
"We are real concerned that she's by herself," Kong's granddaughter Alexandria Anderson told MyFoxDC.com.  "She's hungry, she's cold, she doesn't know where she is. I'm concerned she doesn't know how to call us, how to reach us, how to find us. I'm concerned she doesn't know we are looking for her."
Anderson told the Associated Press Kong is showing some early signs of dementia and they're very concerned for her.
Kong was supposed to be taken off the American Airlines flight in a wheelchair and taken to her family, but her family says it appears she walked off the plane alone.
Police say the fair-skinned Hispanic woman is about 5 feet 3 inches tall and weighs about 130 pounds.
She has brown eyes and short black hair and was last seen in a long purple or brown dress with a flower print and sandals.
Click for more from MyFoxDC.com. 
The Associated Press contributed to this report.