8-year-old's viral video about learning lands her Texas college scholarship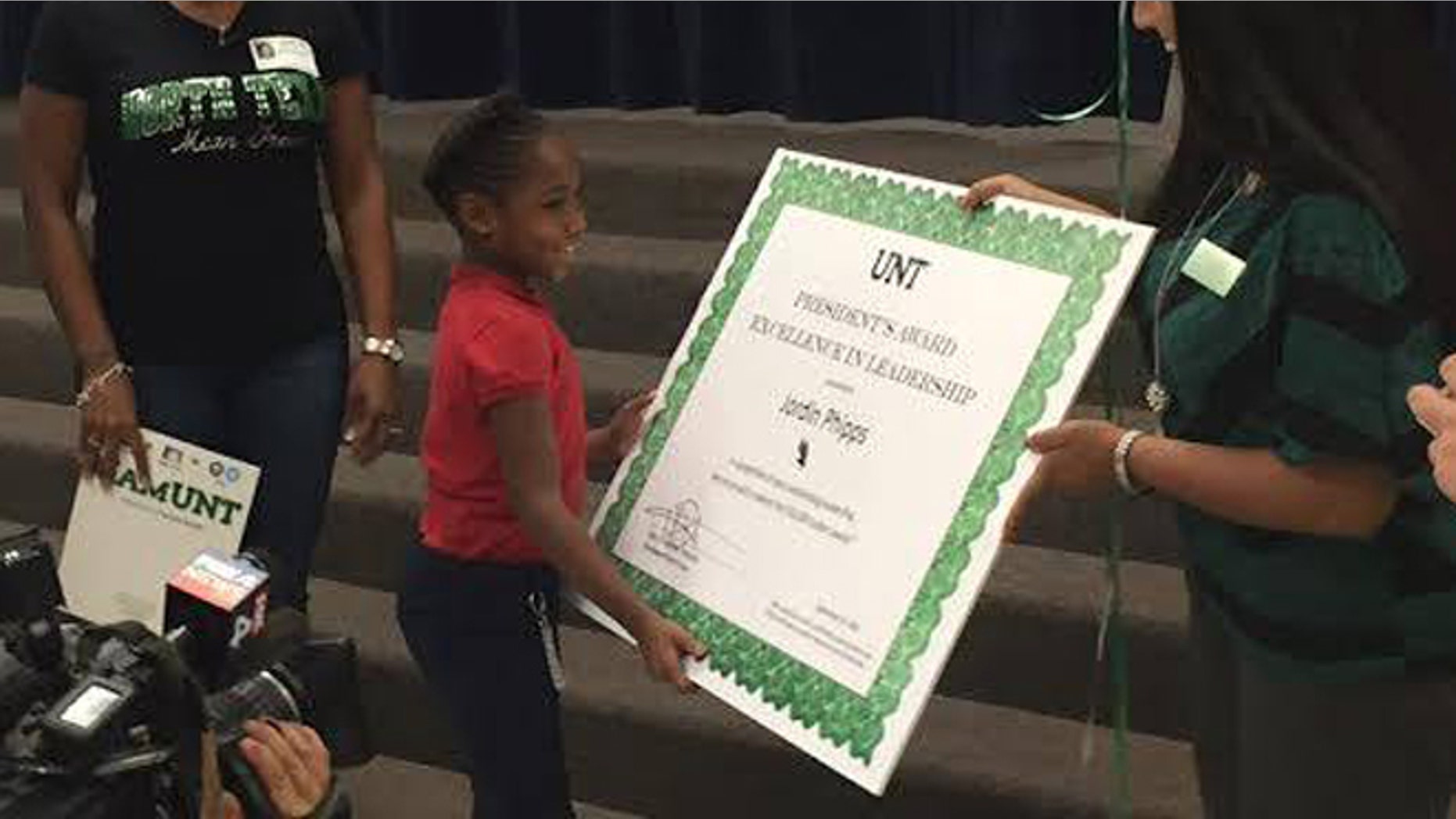 An 8-year-old girl's inspirational video in which she recites her passion for learning has earned her early admission to a Texas college.
Third grader Jordin Phipps was left speechless Thursday when University of North Texas officials presented her with a $10,000 scholarship at her school in Garland, Texas, Fox 4 Dallas reports.
"Congrats to the latest student admitted to UNT," the college said on Facebook.
Jordin can't wait to enroll.
"I wanted to go there because my mom went there," Jordin told the station.
Nichole Smith uploaded a video of Jordin at the start of the school day promising to pay attention, do her best, "study hard for every test" and go to North Texas one day.
She's wearing a North Texas t-shirt as she faces the camera.
The video was posted on Facebook and had nearly 90,000 views in two days, Fox 4 reported.
"This is the first time we've ever admitted a student at this early age," said Rebecca Lothringer who has been with North Texas for more than two decades. "And it was just because Jordin was so special. She touched us with her video and her spirit and her positive attitude."