8-year-old girl shot in foot during road rage incident on Oregon interstate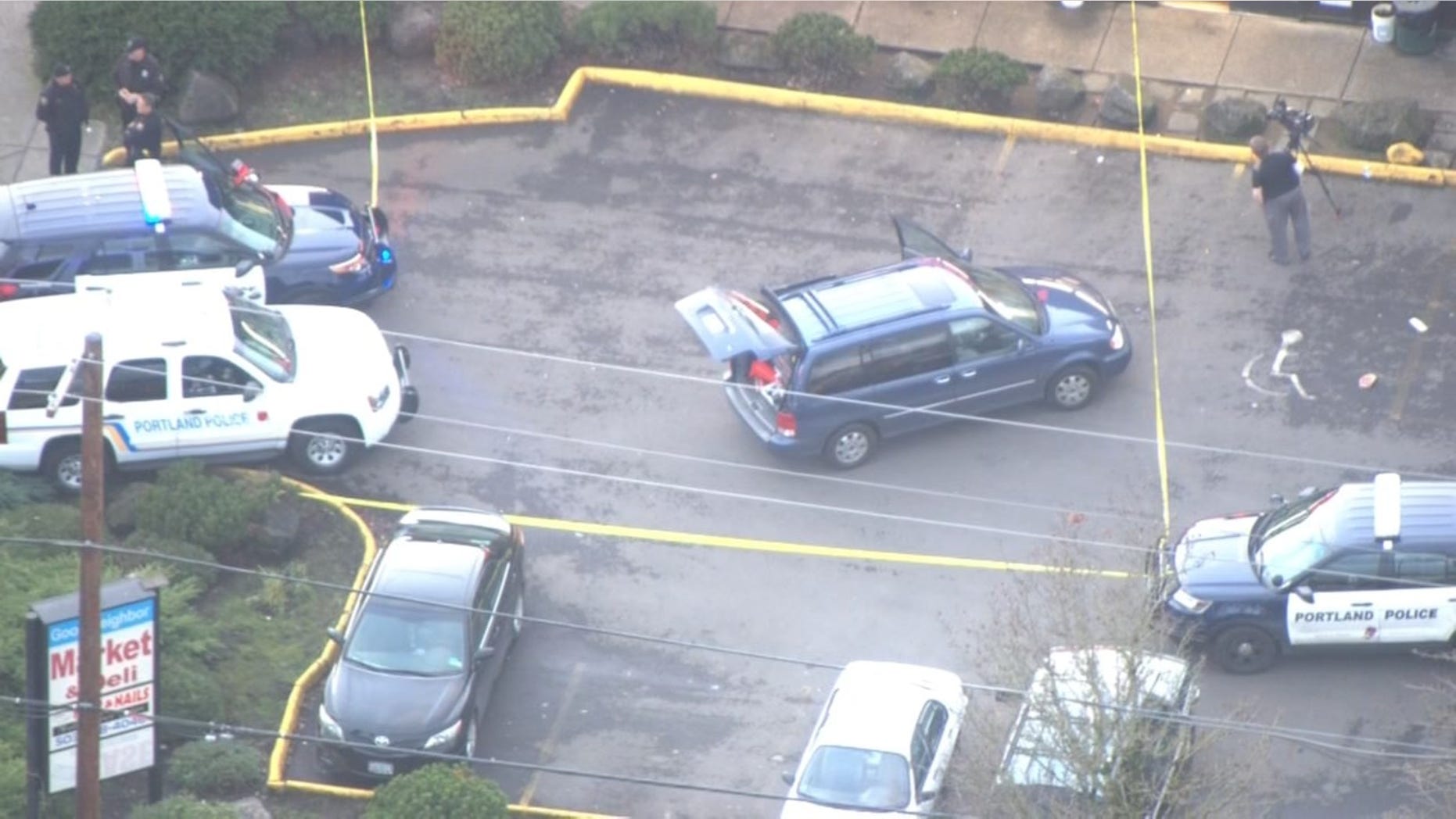 An 8-year-old girl was shot in the foot Tuesday during an apparent road rage incident on Interstate 84 in Portland, Oregon, officials said.
Portland Police said in a news release that officers responded to a call of a shooting around 2:56 p.m. local time, where the victim's parents told officers she had been shot from a vehicle passing them on the interstate.
The victim was in the back seat of her mother's car traveling eastbound on I-84 when an unknown person driving a minivan was driving recklessly, nearly causing the victim's mother to crash, police said.
The victim's mother then drove past the van, when someone in the van fired a shot at her car, striking her daughter, according to police. Another child in the backseat was not injured.
Medical personnel arrived and treated the victim for her superficial injury, according the police. The girl did not require immediate transportation to a hospital.
Authorities described the suspect's vehicle as a blue minivan of an unknown make and model. The driver was described as a white or Hispanic man, 30 or 35 years old with a chunky build who was unshaven and wearing a hat, according to police.
Police have stopped a van matching the suspect vehicle description in Southeast Portland, and detained the driver for further investigation by detectives, Fox 12 Oregon reported.
The vehicle may have been involved with at least one hit-and-run incident on I-84 prior to the shooting, Fox 12 reported.