7 injured after harbor cruise boat hits San Diego pier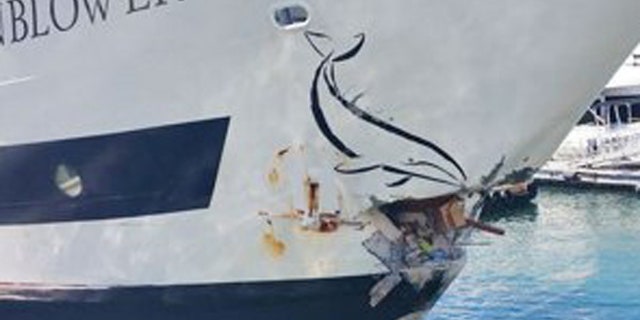 Seven people were injured Thursday after a harbor cruise boat hit a pier while docking in San Diego, causing significant damage to the bow of the vessel.
San Diego Fire-Rescue Department Capt. Joe Amador told the Associated Press that three of those hurt were taken to hospitals.
Four other people were evaluated by medical staff, but didn't need further care, FOX 5 San Diego reported.
A mechanical malfunction was to blame for the crash, officials told FOX 5.
The 22-year-old three-deck ship offers bay dinner cruises, sightseeing tours and ocean whale-watching outings. The amount of damage to the Hornblower was not immediately known.
The accident occurred at San Diego's Embarcadero tourism area.
Click for more from Fox5SanDiego.com.