7-Eleven customer gets a kick out of taking on robber in Orlando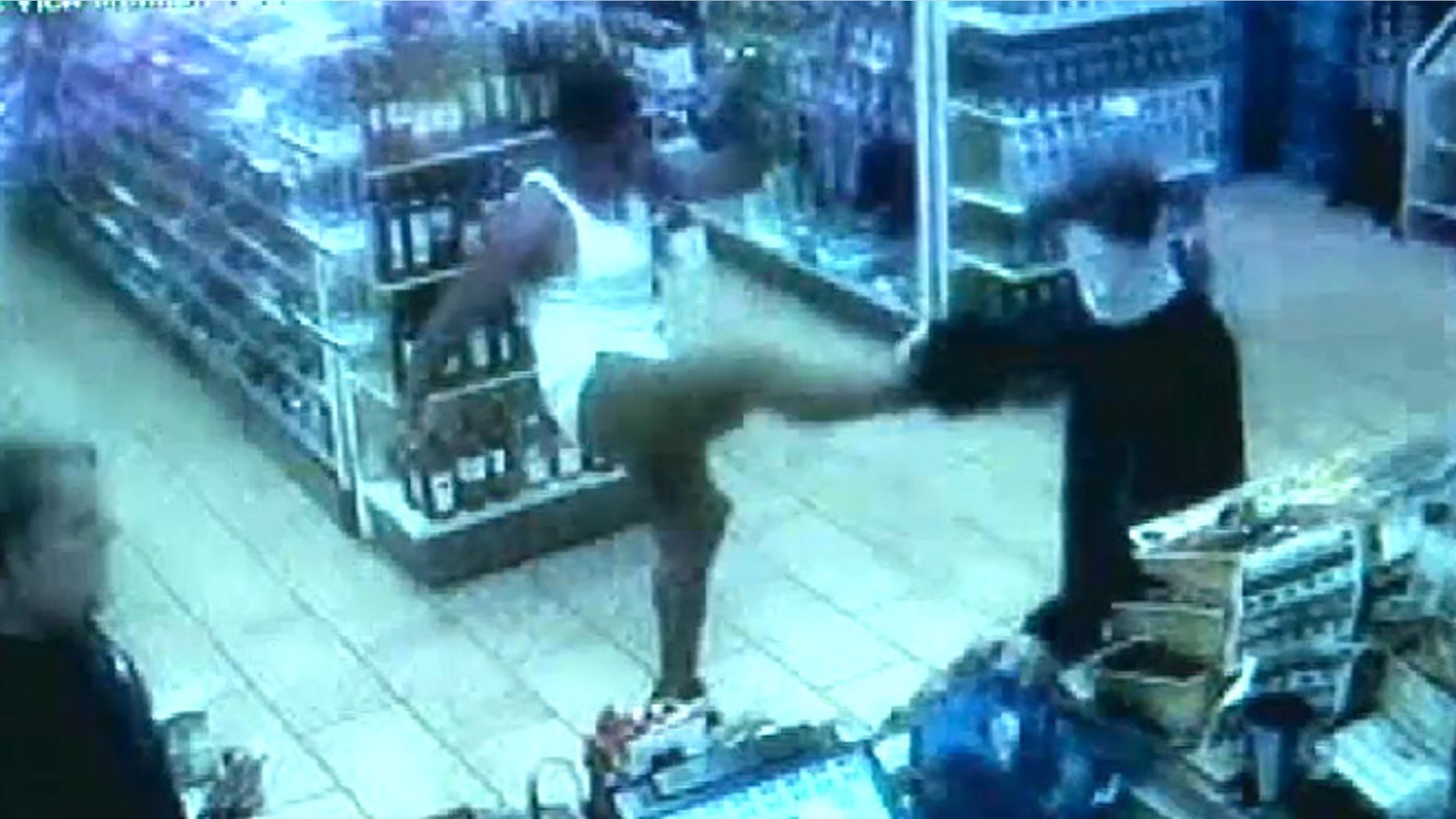 A 7-Eleven customer, who watched a lot of Bruce Lee movies growing up, was able to swift-kick a knife from a masked robber during a holdup at a store in Orlando.
The incident occurred Thursday at 2 a.m. The robber, who was described as a white male about 6-feet tall, demanded money from the store's clerk, police said. The customer declined to give his name to local media outlets, but told WBDO.com that he thought the robber was kidding until the store clerk began handing over money.
The customer decided to take matters into his own hands. He turned to a wine rack, held a bottle from its neck and assumed a defensive stance. The robber flashed a small blade, but the customer swung his leg and dislodged it from the man's grip.
The customer told WDBO.com that he never studied martial arts, but did watch a lot of Bruce Lee movies growing up. The customer chased the suspect for about a block but lost him. Police are actively searching for the suspect.