6 injured as fire crews battle blaze on nuclear-powered submarine at Maine shipyard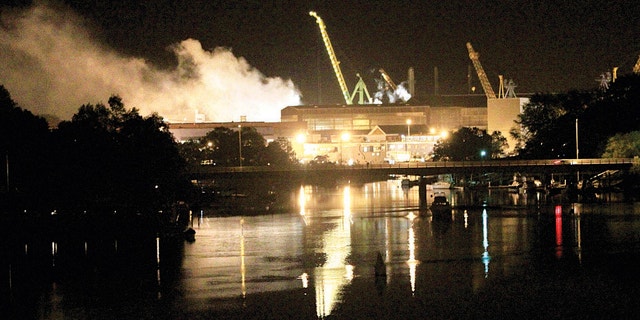 NEWYou can now listen to Fox News articles!
Six people were reported injured as fire crews continued to battle a blaze on a nuclear-powered submarine at a US Navy shipyard in Maine late Wednesday.
Emergency services were called at 5:41pm local time to a fire on board the USS Miami, which is currently in dry dock at the Portsmouth Naval Shipyard, located near the town of Kittery, officials said.
In a statement released about 11:00pm local time, officials said fire crews were still fighting the blaze but the situation was improving.
The fire broke out in the forward part of the submarine, which primarily contains living areas and command and control spaces.
The vessel's reactor was not operating at the time and remains in safe and stable condition. No weapons are on board.
All personnel have been accounted for and six people have been reported injured, the statement added.
The injured have either been treated at the scene or transported to a local medical clinic. They include one firefighter who was evacuated due to heat exhaustion.
The submarine has been at Portsmouth Naval Shipyard since early March for an overhaul.
The cause of the fire was not currently known and a full investigation will be conducted, the statement said.