4th child dies following massive New Jersey house fire, officials say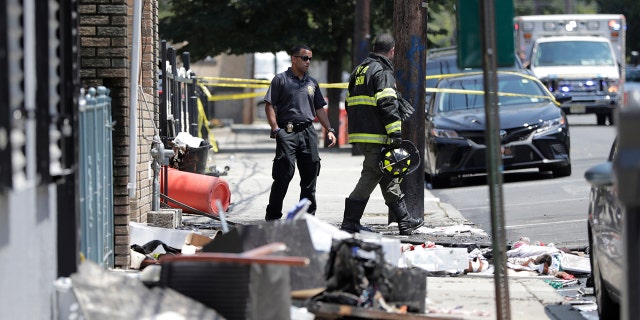 A fourth child has died following a house fire last week that erupted in New Jersey, killing two brothers and their young cousin, officials said Monday.
Authorities said previously that Friday morning's fire at a three-story home in Union City killed the brothers, ages 2 and 5, and a 5-year-old girl. A 13-year-old boy was announced as the latest death, according to the Hudson County Prosecutor's Office. It wasn't clear what his relation to the other children may have been. None of the deceased have been officially identified.
Eight firefighters were treated at hospitals for smoke inhalation or heat-related issues. According to the Red Cross, rescuers helped about 30 people from eight families.
The cause of the fire was still under investigation.
"I wish I could have sacrificed myself to save those kids," neighbor Eddie Miranda told NJ.com.
A photo posted by the Hudson County Prosecutor's Office showed distraught firefighters at the scene of the blaze.
"A tremendous amount of gratitude to all the firefighters, police and emergency medical services personnel who assisted in yesterday's fatal fire," the tweet said.
Union City Mayor Brian Stack announced a GoFundMe page to help the fire victims. He said donations could also be sent to the city's fire victims' fund.
"Union City is a close-knit community, and we will rally around these families and offer our continued love and support," Stack said.
The Associated Press contributed to this report.