4-year-old left alone by teacher who went to buy marijuana, police say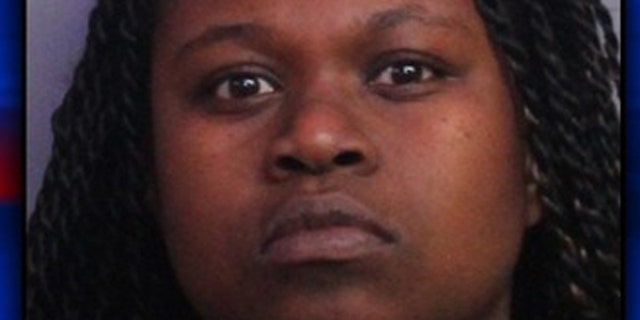 A fourth grade teacher was not in class at Laurel Elementary in Poinciana on Monday, because she had been jailed on accusations of child neglect and marijuana possession, authorities say.
According to the Polk County Sheriff's Office, the arrest of Marsha Dolce, 26, came after a 4-year-old child in her custody was found wondering alone outside her home on Village Way in Davenport on Saturday morning.
Deputies responded to the apartment complex just before 7 a.m. after it was reported that the child was outside, crying and asking for help, wearing only a T-shirt and underwear. An arrest affidavit states that Dolce returned home at about 7:51 a.m., and she told deputies that she left the house to help a friend whose car broke down.
MODEL REPORTEDLY JUMPED FROM 6TH-FLOOR HOTEL ROOM TO ESCAPE US BUSINESSMAN WHO ALLEGEDLY TRIED TO RAPE HER
During a search of Dolce's home, deputies say they discovered marijuana. A search through her cell phone revealed a text message sent to her at 2:32 a.m. that morning that gave an address in Winter Haven and a text from Dolce's phone to that number at 3:21 a.m. which read, "I'm here."
After confronting Dolce about her text messages, deputies say she admitted she fabricated the story about a friend with a broken-down car. According to investigators, she told them that she wanted to get some marijuana, and the child was asleep, so she assumed she could go to Winter Haven quickly to meet the friend. Deputies say she and the friend returned to her home, had consensual sex, and she then took him back to Winter Haven.
Deputies say Dolce has been teaching at Laurel Elementary since January. District officials say she has no disciplinary issues in her file. They tell us they are in the process of firing her.