4-year-old gets star treatment as honorary Boston police officer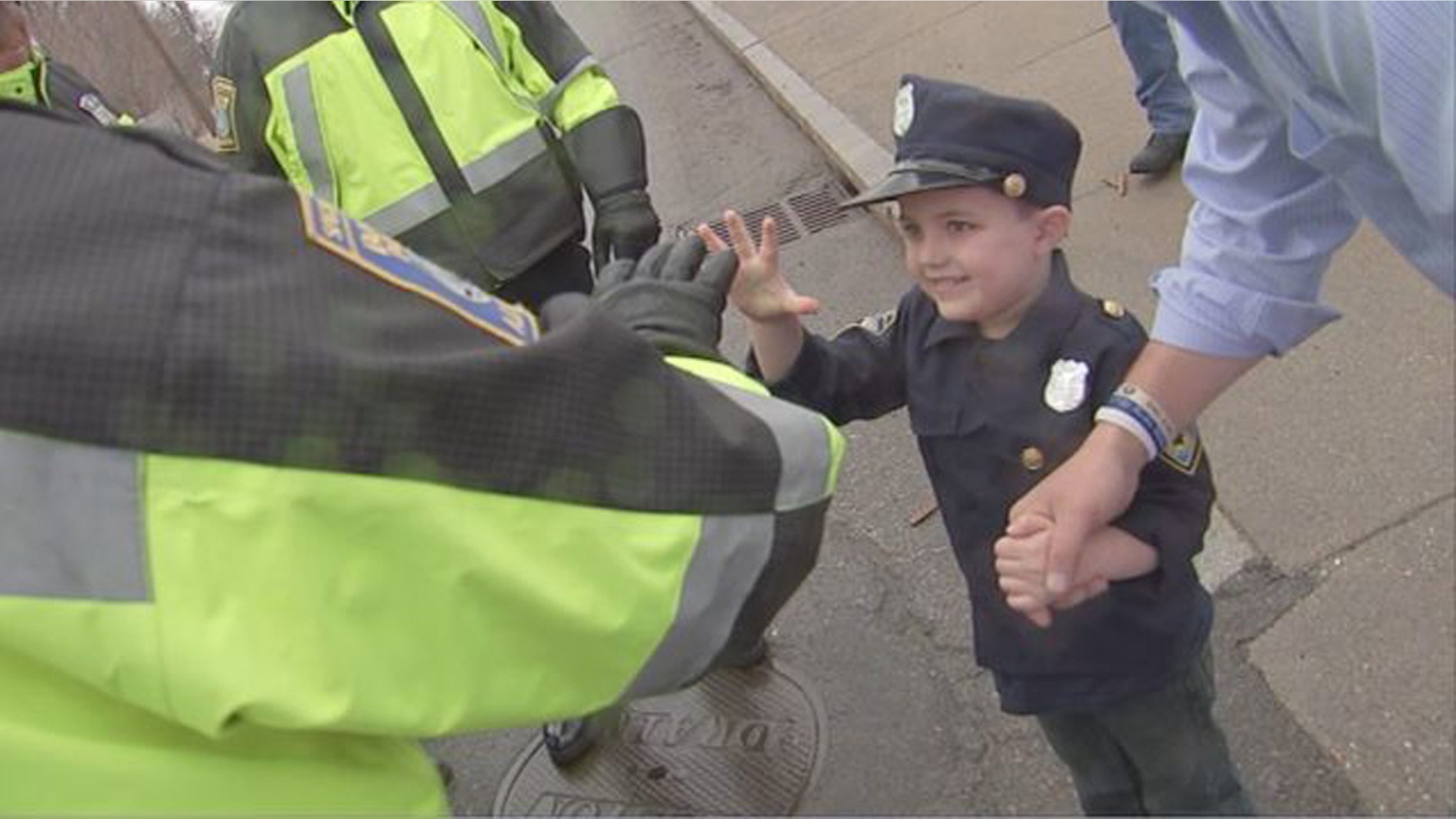 WEST ROXBURY, Mass. – A 4-year-old was smiling ear to ear Saturday while he got to be an honorary Boston Police officer for the day and member of their basketball team at a local cancer research fundraiser.
"We won't know where we'll be a year from now, but today my son's he's happy as he can be," said dad David Higgins.
Declan Higgins, a huge BPD fan, and is being treated for a stage III brain tumor. He's had surgery and radiation at Dana-Farber for the tumor.
"It's one day at a time," said David.
On Saturday, complete with a hat and mini badge, Declan was picked up from his Medfield home and escorted to West Roxbury for a day of fun and basketball.
Boston Police officers were playing in the annual A Shot For Life: Battle of the Badges to raise money and awareness for brain cancer research at the Stephen E. and Catherine Pappas Center for Neuro-Oncology at the Massachusetts General Hospital Cancer Center. Declan got the chance to be part of their team as an honorary player as officer said Boston firefighters.
"I'm honored that he's here - he's my favorite player today," said nonprofit leader Mike Slonina.
Slonina started the nonprofit following his mother's brain cancer diagnosis in 2010.
"It's supposed to united people through basketball," he said.
And that it did - a large crowd of people were in West Roxbury to cheer Declan on as he arrived before the game. There were posters, cheerleaders and plenty of police officers giving the 4-year-old the basketball star treatment.