4 die when train strikes SUV in southern Illinois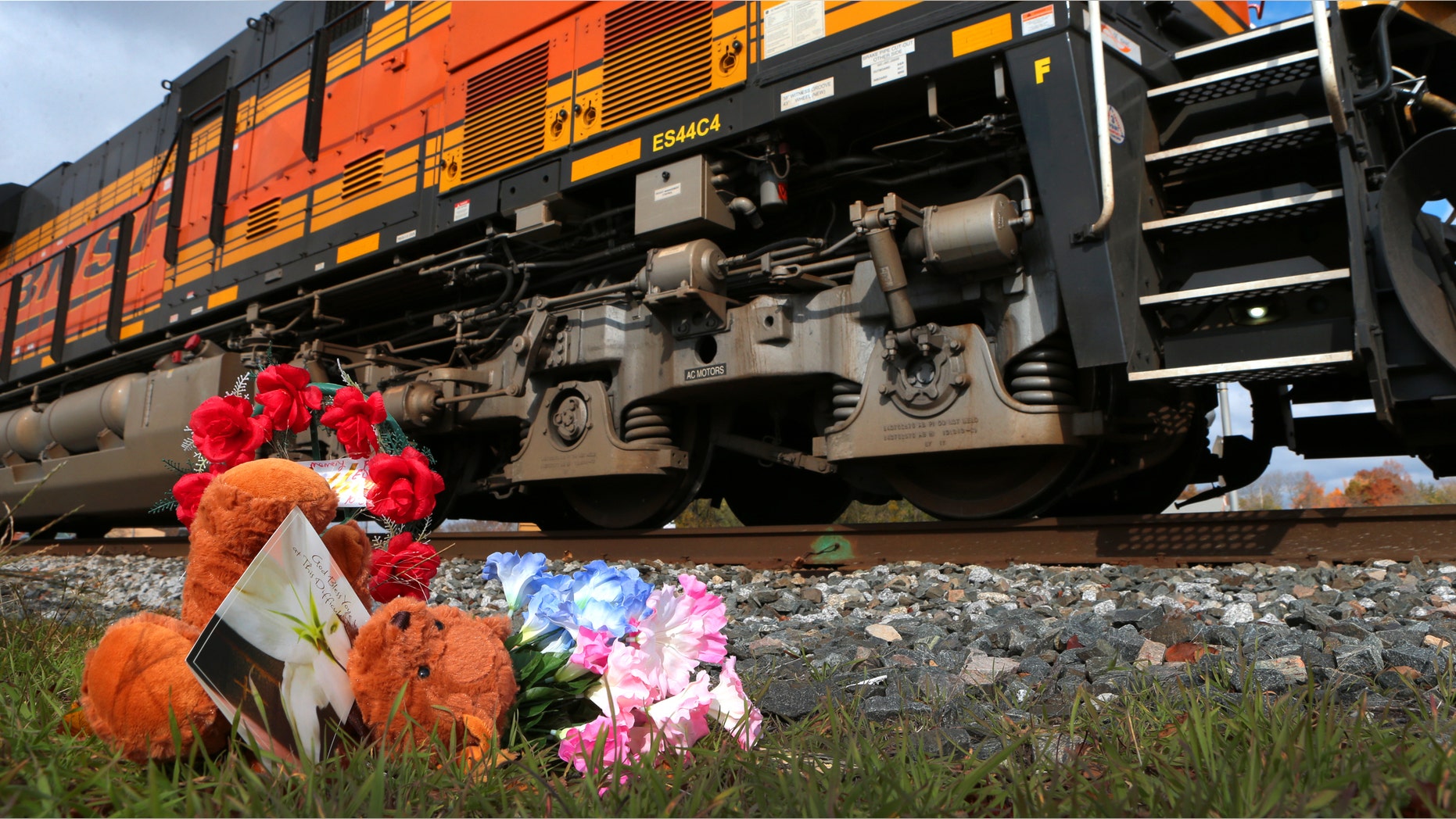 VANDALIA, Ill. – A mother and three of her children headed for a southern Illinois Halloween parade were killed and a fourth child injured when their SUV went around safety gates into the path of a freight train, authorities said Friday.
Crystal Anna, 35, died Friday at St. Louis University Hospital from injuries suffered in the Vandalia accident late Thursday, said Fayette County Coroner Bruce Bowen. Her adult daughter, 18-year-old Alyssa Sewell; 10-year-old Anna Wisnasky and 13-year-old Drake Wisnasky were pronounced dead at the scene.
Dylan Wisnasky, 9, is being treated at a St. Louis hospital. His condition was not available. All of the victims were residents of Greenville, Illinois.
Anna drove the SUV around safety gates and was struck by an eastbound CSX freight train. Illinois State Police Master Sgt. Shad Payne said the investigation indicates the crossing gates were down with lights flashing when Anna drove around it.
The victims were heading to Vandalia's Halloween parade, a block from the accident. The parade took place.
"It was raining at the time this happened and, with Main Street running adjacent to the railroad tracks, it was a congested area," Bowen said. "But the way it is set up, she still should have been able to see the train."
Authorities say a train camera recorded the accident. Vandalia Police Chief Jeff Ray said the black-and-white video is grainy and not the best quality, but it doesn't support contentions that she was stuck in traffic.
Two sets of tracks converge in the area where the accident happened, which can be confusing, Ray said. Because Anna was from out of town, she may not have been familiar with the crossing, he added.
Bowen said the train engineer tried to alert the SUV's driver, including sounding the bell and whistle.
"The whole thing is just a terrible, terrible tragedy that's just unbelievable what this family is going to have to endure," Bowen said.