3rd Victim in Pa. Shooting Rampage Dies of Wounds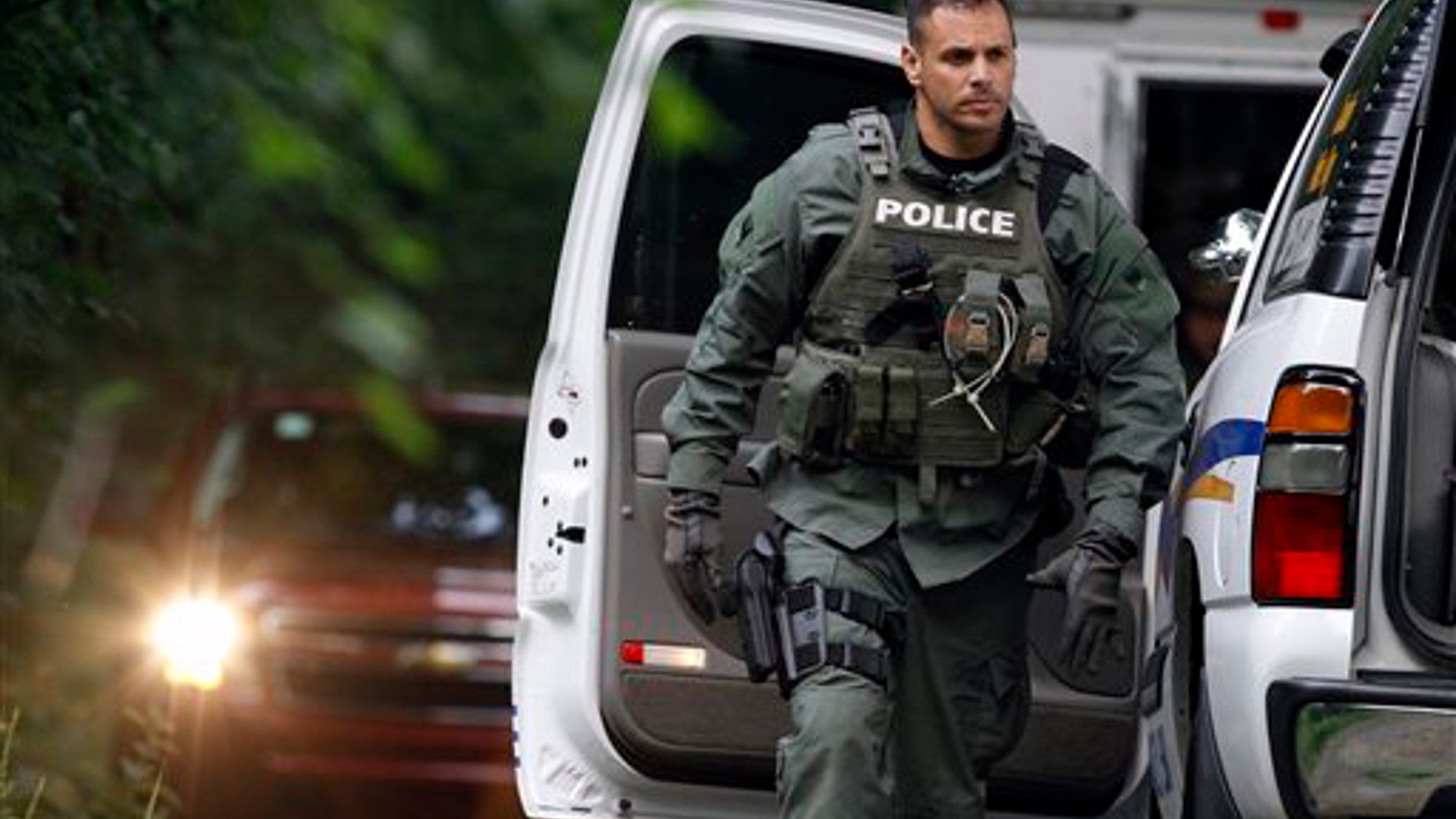 PHILADELPHIA – A woman who was among five people shot during a rampage at her weekend home in eastern Pennsylvania died Thursday, the third victim in a home invasion that police said was orchestrated by an ex-convict later shot dead in a standoff.
The Lehigh County coroner's office said 58-year-old Monica Shay of New York City died of her injuries at a hospital in Allentown. Her nephew, 43-year-old Joseph Shay, and 2-year-old Gregory Erdmann, were killed in the shooting.
Monica Shay's husband, Paul, and the toddler's mother, 37-year-old Kathryn Erdmann of Fall River, Mass., were also shot but survived. Erdmann was the nephew's girlfriend.
Paul Shay owns a plumbing company in New York City. Monica Shay worked as the director of the arts and cultural management program at Pratt Institute.
"The Pratt Institute community is shocked and deeply saddened by Professor Monica Shay's untimely death," said Pratt Institute President Thomas F. Schutte. "Professor Shay was an esteemed educator who demonstrated inspiring leadership as head of the Institute's arts and cultural management program. Our heartfelt sympathy goes out to her family and friends and to all of those at the Institute whose lives she touched."
Police said ex-convict Mark Geisenheyner stormed the vacation house in Douglass Township on July 2 to seek revenge on Shay's husband. Authorities said this week that Geisenheyner, who died Monday in a standoff with police, claimed Paul Shay had cheated him in an insurance scam.
Since leaving prison last year, the 51-year-old Geisenheyner had been vowing revenge on Shay. He broke into the Shays' home late Saturday and said, "Guess you never thought you'd see me again," before shooting Shay in the head. Geisenheyner then shot the four others.
Paul Shay and Kathryn Erdmann are still hospitalized but have been talking to investigators.
Geisenheyner told friends that he had taken the rap and been cut out of the profits for an insurance scam he and Shay had concocted, investigators said earlier this week.
Geisenheyner was arrested for possessing artwork that had been reported stolen from the Shays' home in 2006 and was sent back to prison on a parole violation, Montgomery County District Attorney Risa Ferman said. Paul Shay was not apparently charged, and Ferman said she didn't know if there was any truth to Geisenheyner's account. Shay filed an insurance claim on the painting, which went missing about a month after a fire at his home.