$3M bail set for man accused of murdering girlfriend as she held her son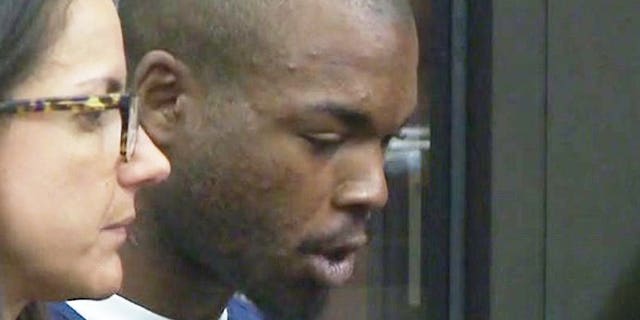 A man accused of shooting his girlfriend in the back in their San Diego apartment as she was shielding their baby in her arms and standing near her 5-year-old son pleaded not guilty Tuesday to murder and child abuse charges.
Roderick Lamar Harris, 32, was ordered held on $3 million bail in the Oct. 12 death of 29-year-old Vanessa Bobo.
Deputy District Attorney Lindsey Carinci had asked Judge Frederick Maguire to set bail at $4 million for the defendant, who faces life in prison if convicted.
"I think it sends a message that if you do such a callous and (kind of) heartless crime such as this murder, and you do so in front of two small children, some of your own, that the people are going to be aggressively pursuing high bail, so you don't pose a risk to the community, as well as your own family members," the prosecutor said outside court.
Carinci said Harris and Bobo — who had been in a dating relationship for about four years — argued before he allegedly shot her just after midnight.
Carinci alleged that Harris retrieved a .357 Magnum and followed the victim into her 5-year-old son's bedroom.
Bobo tried to shield their 11-month-old son from the defendant, but Harris fired two shots, with one striking her in the back, severing her spinal cord and causing her to drop the baby, Carinci said.